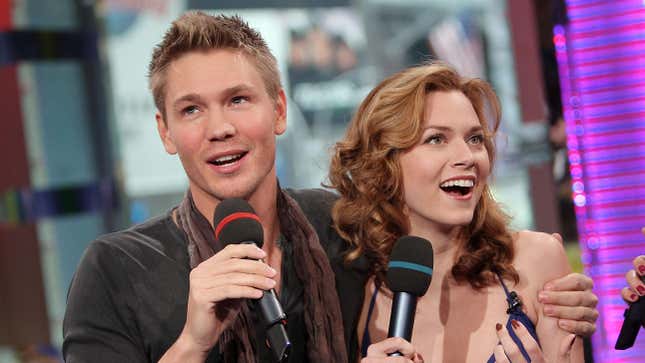 Since starting their podcast Drama Queens in 2021, former One Tree Hill stars Hilarie Burton, Bethany Joy Lenz, and Sophia Bush have not only recapped the 2000's teen series, but opened up about the toxic environment all three experienced behind the scenes. On the recent episode covering "It Gets Worse At Night," Burton discussed a series of assaults that allegedly led to cast mate Chad Michael Murray defending her against series creator Mark Schwahn.
Back in 2017, Schwahn was accused by 18 cast and crew members who worked on One Tree Hill of sexual harassment, with Burton included on the list of accusers. The open letter was released after former show writer Audrey Wauchope made allegations against Schwann of inappropriate behavior while working on the set of the teen drama.
During the podcast episode, Burton detailed the alarming experiences she had while filming the Season 4 episode to her other co-hosts. While traveling back from a surprise announcement in Honey Grove, Texas, Burton says the unnamed "boss" allegedly assaulted her multiple times while the two were alone.
"The flight back from that is when he assaulted me," alleged Burton. "He assaulted me again in the car on the drive from Raleigh to Wilmington. He went straight to set and he told Danneel [Ackles] that he and I made out the whole time, and it was fun, and he was trying to make her jealous. So, she confronted me about it and was like, 'What are you doing?' And I'm like, 'What are you talking about?'"
She continued, "So, then we had to go on this trip with him. And this was really, like, the last three months where my blood was boiling. I didn't know how to process it anymore and you can see it in the episode. You can see that I'm not there… I look like shit, I'm not connecting in any way."
G/O Media may get a commission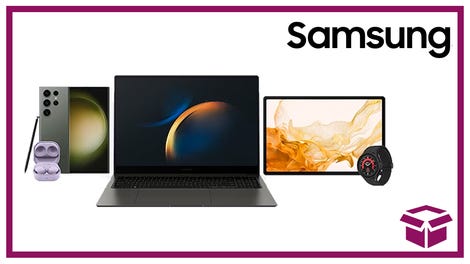 24 hour deals
Discover Samsung - Daily Deal
After going into conversation about the confines of their contracts and the issues they faced when wanting to confront the alleged harassment, Lenz asked Burton why she never reported Schwahn at the time.
"Oh, I did. I told all sorts of people. Honey, I told everybody," replied Burton. "Chad [Michael Murray] walked up and goes, 'What are you doing?' He said that to our boss in the bar. He watched our boss grab me in front of a lot of people, and you know, Chad didn't have anything to lose because he knew our boss hated him anyway. A lot of people had a lot to lose, so you don't speak up when you have a lot to lose. But [our boss] felt so comfortable that that was not something that he had a problem with. [He thought], 'I can do whatever I want to her in public with her boyfriend standing there.'"
Though, as Bush pointed out Murray was "protected" due to his name being at the top of the call sheet. "He had the most power, so he could come up and shove our boss off you and get in a fight. And I'm glad that he did. I want everybody to follow that lead," she said.
Following the open letter in 2017, Schwahn was fired from E!'s monarchy-centric soap The Royals. He has never responded to the allegations, according to Variety.