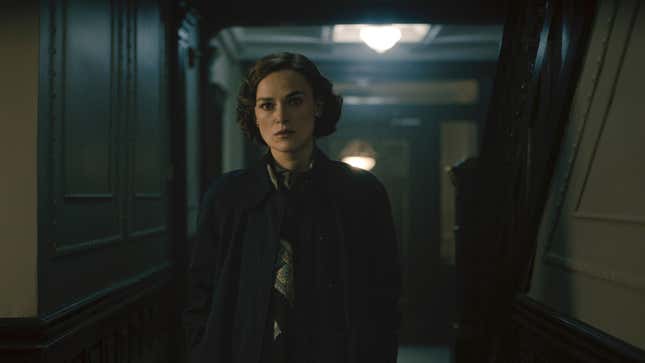 If How To Lose A Guy In 10 Days taught us anything, it's that editors who underestimate bright young reporters simply because they work on the lifestyle desk should do so at their own peril. Matt Ruskin (Crown Heights)'s upcoming film Boston Strangler is the latest to spin this classic tale—with unfathomably high stakes.
Sharon Stone made a fraction of what Michael Douglas did for "Basic Instinct"
In the tradition of journo-centric mystery films like Good Night, And Good Luck, Zodiac, and All The President's Men (all of which Ruskin cited as inspirations in an interview with IndieWire), Boston Strangler tells the true story of the two reporters who initially connected the infamous killer's crimes and subsequently risked their lives to pursue the story.
"How many women have to die before it's a story?" Loretta McLaughlin (Keira Knightley) implores her resistant boss in what seems to be the essential thesis of the film. (By the way, Knightley isn't even attempting a Boston accent here, in case you were worried.) Time and time again, Knightley and her colleague Jean Cole (Carrie Coon) come up against bitter resistance from the authorities—whether that be the cops, government, or their very own newspaper—in their quest to uncover the truth.
Not only were McLaughlin and Cole's contributions to the Strangler's eventual arraignment diminished in their own time, but they have also been forgotten by history, according to Ruskin. "Having grown up in Boston, I had heard about the Boston Strangler my whole life. But it wasn't until a few years ago when I started reading about it that I realized I knew nothing about the actual case," the writer and director told IndieWire. "I discovered this incredibly layered murder mystery with all these unexpected twists and turns that was as much about the city and the period as it was about the identity of this serial killer."
He also insists that this film will be very different from the 1968 telling of the same story. That film was "very much like the cops get their man and everything goes according to plan," Ruskin said. The 2023 version—which also stars Alessandro Nivola, David Dastmalchian, Morgan Spector, Bill Camp, and Chris Cooper—promises something a lot closer to the truth.
G/O Media may get a commission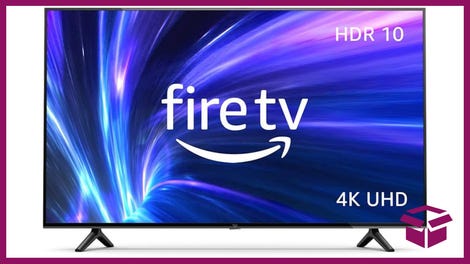 42% Off
Amazon Fire TV 50" 4K Smart TV
Boston Strangler premieres March 17 on Hulu.