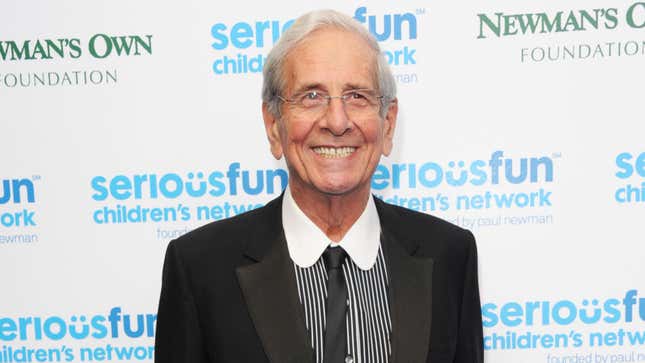 Chaim Topol, the Israeli actor known for his portrayal on stage and screen of Fiddler On The Roof's tradition-touting patriarch and lover of proverbs Tevye, has died in Tel Aviv, Israeli leaders confirmed on Thursday per The Associated Press. No cause of death has yet been released; the actor was 87 years old.
Sharon Stone made a fraction of what Michael Douglas did for "Basic Instinct"
One of Israel's most decorated actors of all time, Topol's accolades include two Golden Globe awards and nominations for both an Academy Award and a Tony Award. In 2015, Topol was honored with Israel's most prestigious honor, the Israel Prize for lifetime achievement, for his contributions to the country's cultural record. In the wake of his death, Israeli Prime Minister Benjamin Netanyahu said Topol's "contribution to Israeli culture will continue to exist for generations," and Israel's ceremonial president Isaac Herzog emphasized how Topol "filled the movie screens with his presence and above all entered deep into our hearts."
Born September 9, 1935, Topol got his start in acting in the 1950s as part of a theatre troupe in the Israeli army; around the same time he met his wife, Galia, to whom he remained married until his passing. His first major role was in the 1964 Israeli hit Sallah Shabati—the film became the first Israeli film ever to earn an Academy Award nomination and also gave Topol his first Golden Globe Award. From there, it only took two years for Topol to make his English language film debut alongside Kirk Douglas in 1966's Cast a Giant Shadow.
The role of Topol's career, however, was Tevye, the Jewish father at the center of Fiddler On The Roof, who embodies a generational struggle to maintain tradition while welcoming change in his Russian shtetl, all against the backdrop of the rise of early-1900's anti-Jewish sentiment in the country.
G/O Media may get a commission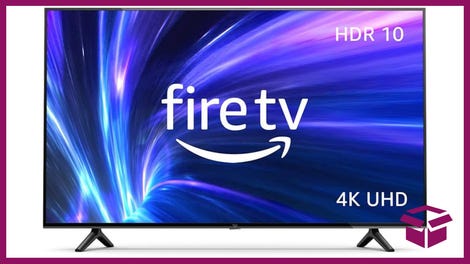 42% Off
Amazon Fire TV 50" 4K Smart TV
After performing as Tevye for years on stages from London to Broadway, Topol was cast in the 1971 film adaptation. Although he was only 35 years old at the time, Topol powerfully embodied Tevye's whimsical gruffness and dedication to legacy. Translating seamlessly from stage to screen, the performance was a tour-de-force, winning Topol a Golden Globe. He was also nominated for Best Actor at the 44th Annual Academy Awards in 1972 but lost out to The French Connection star Gene Hackman.
Topol played Tevye more than 3,500 times on stage, and took on the role for the last time during a 2009 farewell tour. Per AP, Topol stayed active in the theater until only a few years ago and said he still fielded requests to play Tevye long after that last tour.
Beyond Fiddler, Topol also starred in more than 30 other movies across his decades-long career; he played the lead in Galileo, Dr. Hans Zarkov in Flash Gordon, and even took a turn in a James Bond joint. He played Milos Columbo in For Your Eyes Only alongside Roger Moore.
A host of Hollywood admirers also publicly expressed their condolences for Topol, and highlighted the impact his craft had on their own lives. Josh Gad wrote that Topol "is a large reason why I became an actor," and Carey Elwes lauded him as "truly larger than life," writing: "There could only ever be one Fiddler on the Roof."
Topol is survived by his wife and three children. His legacy also lives on through his charity, Jordan River Village, which works to support Middle Eastern children with life-threatening diseases. He served until his death as president of the Israel branch of the organization (which Paul Newman was also instrumental in founding.)
"I am interested in charities and find it more fulfilling than running from one (acting) part to another," Topol told AP in 2015. "When you are successful in a film and the money flows, yes, obviously, it is very nice. But to tell you that is the most important thing, I am not sure."