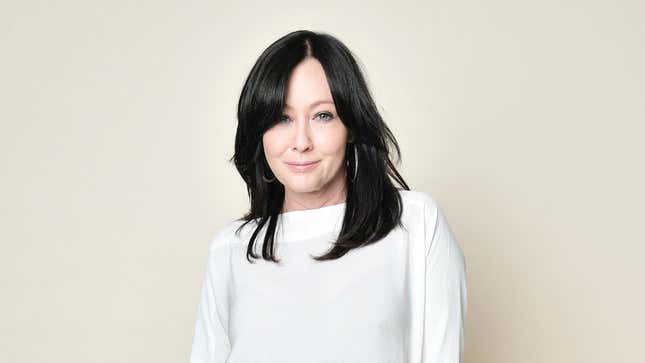 Though she initially kept her 2015 breast cancer diagnosis quiet on the set of the Beverly Hills, 90210 reboot, Shannen Doherty has been outspoken about her struggle with the disease. After going into remission in 2017, she announced in 2020 that her cancer had returned and advanced to stage four. Now, the Heathers actor is opening up about her health again—and asking SAG-AFTRA president Fran Drescher for help with insurance.

"im curious for people like me who have worked since they were 10 and paid dues to @sagaftra how when we aren't able to work for health reasons why our union abandons us," Doherty writes on Instagram, sharing a photo of herself ready for treatment and tagging Drescher. "I think we can do better for all our members and I think you're [the] person to do it. Health insurance shouldn't be based on annual income. It's a lifetime contribution. And for me and many others, we have paid a lifetime of dues to only be canceled because we don't meet your current criteria. Not ok."
It should be interesting to see if Drescher responds, given her current track record on health issues. Last year, the former The Nanny star made headlines for her statements about ending vaccine protocols on sets. Drescher alluded to this view again when she took the stage at the SAG Awards last month.
G/O Media may get a commission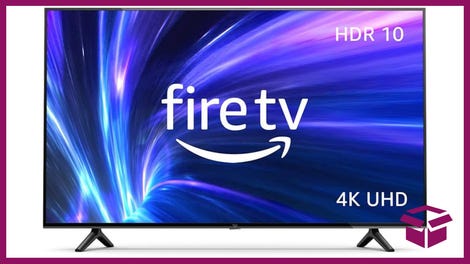 42% Off
Amazon Fire TV 50" 4K Smart TV
This isn't the first time SAG-AFTRA's insurance system has come into question in recent months. After Angela Lansbury's death in October 2022, the Murder, She Wrote star was hailed online for helping aging actors who were no longer consistently working maintain their SAG insurance by getting them roles on the long-running crime series.
Additionally, Oscar nominee Ke Huy Quan has been open about losing his health insurance after filming Everything Everywhere All At Once, the one-time child actor's biggest role in years. In a recent interview on The Late Late Show, he recalls telling his agent, "Can you please get me anything? It doesn't matter, I just need one job to make the minimum requirement so I can qualify for health insurance the following year." As the multiverse adventure had yet to reinvigorate his career and the pandemic had paused most productions, Quan lost his status with SAG.