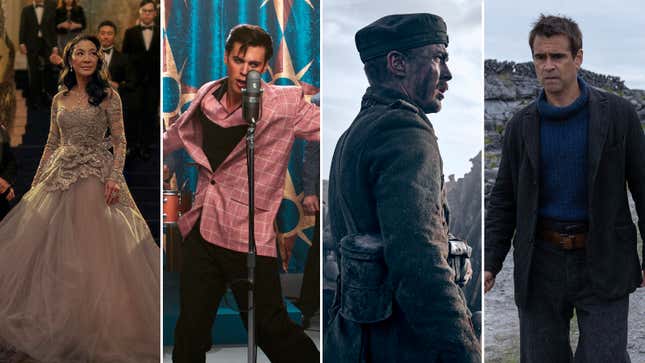 The months-long walkup to the 95th Academy Awards has revealed, well, not quite as much as you might think. Usually by this point there are clear frontrunners in the major Oscar categories, but the races are unusually tight this year. Even the usual precursors, like the Critics Choice Awards, the BAFTAs, the Screen Actors Guild Awards, and the Director's Guild Awards, haven't been able to agree on much. Which is why so many of these categories remain too close to call—but we're going to try and call them anyway.
These picks should provide some insight for your Oscar pool ballot, but you could also just go with your gut for many of them. That's not much different than the way Oscar voters make their choices anyway, so you'll be in good company.
Here then, are the top categories in alphabetical order, with the exception of best picture because, just like the Oscars broadcast, we're saving the best for last. Oh, and be sure to check back after the Oscars to see how we did.