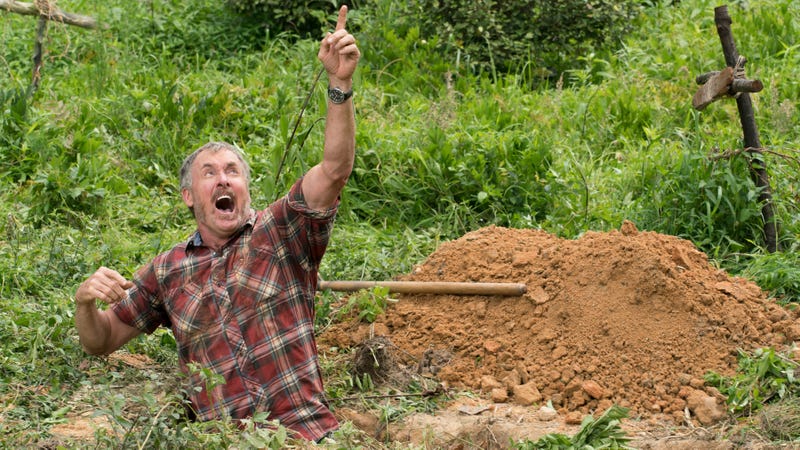 Here's what's up in the world of TV for Wednesday, November 1. All times are Eastern.

Top pick
Stan Against Evil (IFC, 10 p.m.): The first season of this campy series ended just as it was starting to find a rhythm, meaning there still hasn't been much but demons and quips strewn among sketchy plotting. But if the finale was any indication, Stan Against Evil could return with a much stronger basis than simply the fun of watching John C. McGinley deliver his well-honed shtick. It kicks off with two full episodes back to back.
Regular coverage
Survivor (CBS, 8 p.m.)
Riverdale (The CW, 8 p.m.)
Modern Family (ABC, 9 p.m.) 
Designated Survivor (ABC, 10 p.m.)
Mr. Robot (USA, 10 p.m.)
South Park (Comedy Central, 10 p.m.)
You're The Worst (FXX, 10 p.m.)
Broad City (Comedy Central, 10:30 p.m.)
Wild card
Liar (Sundance, 10 p.m.): This six-part miniseries has its finale tonight, so it's a perfect chance to complete a binge-watch of what we described as a "gripping psychological thriller." Recommended for fans of Broadchurch.