It's been over two years since the traumatic demise of one of The Walking Dead's most beloved (former) survivors and Steven Yeun has weighed in on one of the show's biggest questions: Was Daryl (Norman Reedus) responsible for Glenn Rhee's death? As most may remember, it was Daryl's fist-wielding outburst towards Negan (Jeffrey Dean Morgan) in response to Abraham's (Michael Cudlitz) brutal murder that appeared to seal Glenn's fate. While Daryl may still carry the burden of guilt for that night, Yeun recently told the fans at Walker Stalker Con London that he doesn't blame Daryl at all for his character's death.
"I think nobody would have just sat there and taken all that, whoever it was," Yeun guessed. "So I don't know, it seems like you can't even blame anything. It's just what happened."
True, some of us might have snapped at the sight of a gleefully murderous blowhard attacking our loved ones while others might have recognized Negan for the detached homicide enthusiast that he was and kept quiet, like the rest of the Alexandria gang. It's hard to say, but if anyone should have the final world on the matter, it should probably be the man who lived and breathed the fallen character for six seasons.
While Glenn's death mostly aligned with events of the original comic, many fans where hopeful that Scott Gimple and company would divert from the source material - as they have successfully done plenty of times - especially if that meant preserving one of the few visible Asian-American characters on television at the moment. Since the horrific events of the seventh season opener, The Walking Dead's ratings have failed to recover.
Yeun also talked about what might have happened had Glenn survived the showdown, which doesn't sting at all:
"But I think what would have happened is definitely Glenn and Maggie would have tried to forge their own path, I think that would have been real. Maybe they would have gone to Hilltop, maybe they would have stayed in Alexandria, just kind of carved their own space there. But I don't see them abandoning their group. I don't see them just up and leaving. But I do see them growing and moving on beyond kind of what they're expected to be."
G/O Media may get a commission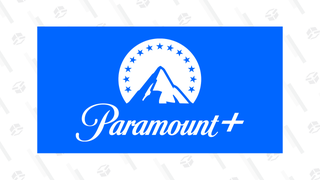 One month free
Paramount+ One-month Free Trial
Unfortunately, that's something that we'll never know for sure, which is not linked to Daryl's historically reactionary behavior one bit.
[Via ScreenRant]