Forget flowers—May's real bounty seems to be female pairings on TV. We have the Hernandez sisters of Starz's Vida returning later this month; the badasses of the soon-to-debut L.A.'s Finest; and the fortysomething charmers in Netflix's Dead To Me. Be they bar owners in a socially-minded dramedy, rule-bending cops in a thrilling new drama, or fast friends coping with trauma, women are taking up space across genres, which makes this an especially exciting time for the debut of the next great animated show, Tuca & Bertie.
Created by Lisa Hanawalt, who's behind the striking, whimsical design of BoJack Horseman, Tuca & Bertie is raucous, heartfelt, surreal, and distinctly female. Bird Town, the fictional city where Tuca (the irrepressible Tiffany Haddish) and Bertie (the always incisive Ali Wong) live isn't quite an island paradise like Themyscira—there are a few regular male characters, including Steven Yeun as Bertie's delightfully average but well-meaning boyfriend Speckle. But the city design, a playful blend of Marcey Hawk and M.C. Escher with its boob-emblazoned mid-rises and twisting roads, is all Hanawalt, whose wall-to-wall gags on BoJack prompt rubbernecking from even the most focused binge watchers. So are the most prominent traits we see in the bird women: a boisterous id and self-flagellating superego, which often drown out the moderating influence of the ego.
The series follows Tuca and Bertie, best friends and roommates-turned-neighbors, as they navigate and are nudged apart by new phases in their lives. Tuca, an effervescent toucan who boasts that she "bring[s] a lot of zest to [her] environment," is six months sober but not quite divorced from her hedonistic ways. Bertie, a sensible song thrush, works in data processing at Condé Nest, where she's due for a promotion, if the cock (as in rooster) in the office would stop stealing her ideas and talking over her. As the 10-episode first season unfolds, their co-dependence becomes markedly clearer, but Hanawalt and the other series writers, including Lee Sung Jin and Shauna McGarry (whose "The Jelly Lakes" episode is one of several standouts), render no judgment on the dynamic even as they break it down and rebuild it.
G/O Media may get a commission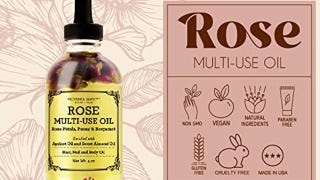 Provence Beauty Rose Multi-Use Oil
Weighty as that sounds, the tone is often light as a feather, with most of the bird women's exploits coming straight from sitcoms, including the quick errand that ends up dominating the day, awkward first dates, and playing house with your significant other. Though many of the plots are straightforward, the execution is anything but. That quick trip to the store turns into an impromptu trial, while a night out with a sandwich-making chimpanzee man begins with a self-negging mirror. Along with two nuanced lead performances, Hanawalt's design and format experimentation are consistent highlights. She captures Tuca's flights of fancy and Bertie's shame spirals in inspiring ways, with a palette that quickly turns from Dayglo vibrance to the more suffused beauty of a tonalist painting. The backgrounds are not quite as rife with puns as on BoJack, but are so gorgeous and bursting with life that you'll pause any given episode to admire them. The award-winning illustrator is equally innovative in the character design—in addition to hybrid creatures, there are anthropomorphic trees that literally look down on everyone, and smartphones that take on their owners' personalities. The greatest indicator of the power of Hanawalt's surreal vision is her inspired treatment of flashback sequences; she renders heartbreaking memories with puppetry, yarn animation, and stop-motion, transporting the viewer along with her two leads.
Tuca & Bertie takes some time to find its rhythm, but once it does, it soars. Guest stars like Nicole Byer (who is a repertory company unto herself), Laverne Cox, Isabella Rossellini, Reggie Watts, and Awkwafina (as the Time's Up-chanting breast) make an indelible impression, but Haddish and Wong's performance are just as singular and key to the show's success as Hanawalt's surreal flourishes. The Girls Trip breakout star takes Tuca on a journey from turn-up queen who brags about owning her flaws and trauma to someone who is actively trying to heal. Wong, who gave stand-up comedy a kick in the crotch with Hard Knock Wife, also gives an incredibly nuanced performance as the nervous, people-pleasing songbird who gradually comes to reclaim her time after being there for everyone else. Thanks to Haddish and Wong's portrayals, which are so in sync, Tuca and Bertie quickly become as endearing, relatable protagonists for Gen Z as Broad City's Ilana and Abbi have been for millennials.
Much of Tuca & Bertie's humor is universal, as are its more poignant beats; you don't have to be a woman to hoot at the absurdity of opening a joint checking account with a jaguar or relate to immobilizing social anxiety, fear of commitment, or the rigors of sobriety. As her work as both a production designer and producer on BoJack Horseman can attest, Hanawalt is no stranger to mining comedy from struggle or tragedy. There is greater specificity to the jokes and storylines in Tuca & Bertie, though; dull braggarts can be found in virtually every workplace, but the retrograde colleague who manages to undermine and sexually harass Bertie is a different animal. The response from Bertie's propositioned boob—basically, wildcating like a cartoon Norma Rae—is also something that could only happen on a show this winningly odd. Tuca & Bertie's core friendship and displays of desire are uniquely female, as is the discussion of the mechanics of peeing while wearing a romper and a fascination with My Favorite Murder-like podcasts.
The decision to have Tuca and Bertie frequently engage with the background also feels rooted in a woman's experience. The backdrop that's teeming with life holds things that are benign and sinister, helpful and derailing. Harmless, everyday activities can take on a sinister glint: A jog in the park that Bertie "treats" herself to on her self-care Saturday is ruined by cat callers of increasing aggressiveness, while the mirror in Tuca's apartment regularly supplies her with self-doubt. Danger lurks everywhere, including the patisserie where Bertie apprentices, but that same, hard-to-contain setting also offers up all manner of possibilities, from edible signage to a framed article that provides a key part of Tuca's family history. There's also something symbolic about that permeability—as one of just a handful of woman-led animated series, Tuca & Bertie is bringing people that are often relegated to the background, including women of color, to the foreground. In the gorgeously composed world of Tuca & Bertie, the glass ceiling is broken through the blurring of lines.