More than a few people walked up to the local multiplex and uttered the magic word "Shazam!" this past weekend, as the family-friendly DC superhero flick racked up $53.4 million, more than double its closest competitor and a good reminder that it's nice when these movies are actually fun. That opening puts it on par with Marvel's more light-hearted entries like Ant-Man, meaning Zachary Levi's good-natured throwback of a musclebound hero should end up doing quite nicely at the box office, if nowhere near the vicinity of Marvel's recent blockbuster entries.
Those looking for something a little darker (though not, like, Zack Snyder's DCEU dark) found it in the harrowing child death of second-place finisher Pet Sematary. The new iteration of the Stephen King classic clambered its way out of the ancient burial ground and into theaters to the tune of $25 million, which may not sound like much compared to the gonzo returns of It but is actually the second-biggest opening ever for a Stephen King adaptation. Plus, it only cost $21 million to make, so this little undead monster is already technically in the black. Of course, audiences didn't seem all that scared, awarding it a dismal "C+" Cinemascore, a rare instance of the collective American moviegoers' rating lining up perfectly with The A.V. Club's assessment.
In the realm of films that don't seem to have box-office legs as long as its hero's ears, we've got Disney's live-action Dumbo. The Tim Burton-directed CG spectacle took an elephant-sized dump by netting only $18.2 million, good enough for third place but a drop of more than 60% from its opening weekend, not a good indicator that audiences are eager for a return trip to the circus. Whether you were delighted or disappointed by the film, surely we can all agree on one thing: Eva Green deserves better.
Rounding out top five are Jordan Peele's Us, coming in fourth place with $13.8 million and already in the top five highest-grossing horror films of all time, with a total domestic gross of $152 million. Nipping at the film's doppelgangers' heels is Captain Marvel, adding another $12.68 million to its cosmic haul of $374 million, as well as shape-shifting globally into a movie that just crossed the billion-dollars line.
In smaller news, treacly hogwash The Best Of Enemies ("another feel-good movie about those darn racists," as we described it) pulled in $4.5 million from a mostly older audience, but the excellent new space-set head trip from Claire Denis, High Life, found Robert Pattinson bringing in the win for highest per-theater average by clocking $100,000 at just four theaters. And happily, that ugly piece of shit known as The Haunting Of Sharon Tate didn't even make the chart.
G/O Media may get a commission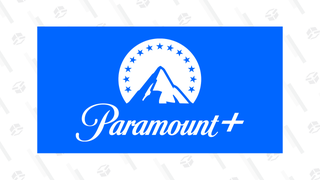 One month free
Paramount+ One-month Free Trial
For more detailed numbers, visit Box Office Mojo.