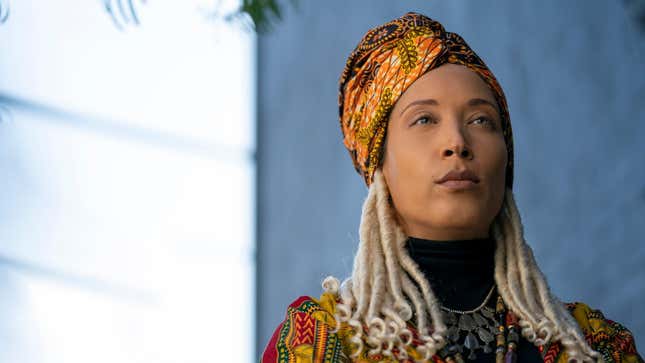 HBO's Emmy-winning sketch comedy show A Black Lady Sketch Show returns for its fourth season this April. But it hasn't missed a beat if the latest teaser for Robin Theade's costume-changing character showcase is to be believed. More to the point, Theade's Dr. Haddassah is back, and she's giving Coleman Domingo a tough time.
While we're excited to see Theade back in character, there have been some cast shakeups this year. Like Quinta Brunson before her, Ashley Nicole Black tendered her resignation last October. Nevertheless, Gabrielle Dennis and Skye Townsend are still here, and the show added three new featured players to the mix: DaMya Gurley, Tamara Jade, and Angel Laketa Moore.
HBO really doesn't want to talk about J.K. Rowling
"We are forever indebted to our sister, Emmy-winner Ashley Nicole Black, whose contributions as a writer and performer on A Black Lady Sketch Show for three seasons have made an indelible mark on our series and in comedy history," Thede said in a statement. "She will always be a part of our family and we are rooting for her as she continues on her path of greatness Angel, DaMya and Tamara are the absolute bellwether for the next generation of comedians! They sing, dance, act and make you laugh! They are going to surprise and delight viewers with their endless talents, and we can't wait to introduce the world to them!"
We've remained fans of A Black Lady Sketch Show here at The A.V. Club. In their season three review, Jenna Scherer praised the show:
You can tell the four stars are having a blast digging into the sandbox to experiment; they share such an easy rapport, riffing off each other seemingly effortlessly whether the moment is scripted or improvised. And that spirit is contagious, making for a hell of a good time for those of us on the other side of the screen as well.
The six-episode fourth season premieres on April 14.