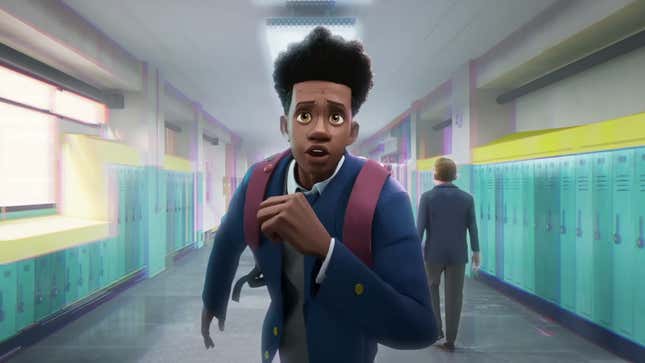 Preston Mutanga is living a Doogie Howser-esque dream. The 14-year-old is among the animators of the new film Across The Spider-Verse—specifically (spoiler alert!) the dimension-hopping sequence that takes place in a LEGO universe. Mutanga worked on his part of the film during spring break and after finishing his homework on school nights, consulting with producer Christopher Miller every other week, according to a new New York Times profile.
"[Yes], I animated a part for #AcrossTheSpiderVerse!" Mutanga confirmed on his Twitter in the wake of the NYT piece. "[It] was honestly such an amazing journey and working with @philiplord, @chrizmillr, @CSteinberg9, and the rest of the spider-verse team was a dream come true. you guys absolutely ROCK."
Mutanga began animating when his father introduced him to the 3-D software Blender, and taught himself new techniques by watching YouTube videos. His own YouTube page is filled with LEGO recreations of pop culture moments, like the blockbuster "Running Up That Hill" scene from Stranger Things.
But it was his LEGO recreation of the Across The Spider-Verse trailer that caught the attention of Miller and Phil Lord, who directed The Lego Movie. "We found out that it was a 14-year-old kid who made it and we were like, 'This looks incredibly sophisticated for a nonadult, nonprofessional to have made," Miller told the NYT. "It blew us all away, including some of the best animators in the world."
"The Lego Movie is inspired by people making films with Lego bricks at home. That's what made us want to make the movie," Lord added. "Then the idea in Spider-Verse is that a hero can come from anywhere. And here comes this heroic young person who's inspired by the movie that was inspired by people like him." Seems like this prodigy has a bright future ahead.