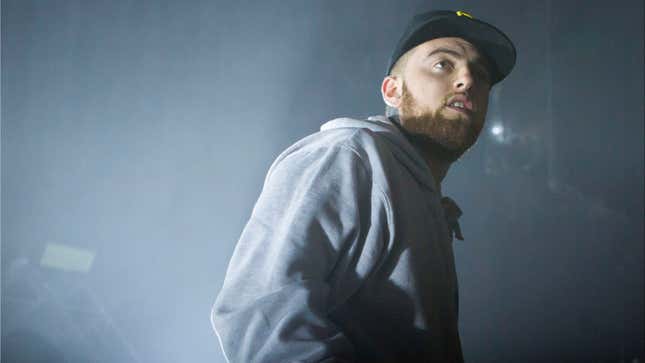 Nearly five years after his death, another posthumous project from late rapper Mac Miller is on the way. Prolific producer Madlib has revealed that he's completing an album with the approval of Miller's estate, which released his first (and heretofore only) posthumous album, Circles, in 2020.
Apparently Kanye West has been a Hitler fan for quite some time
"Right now, I'm finishing up the Mac Miller album, Planet Asia album, Erykah Badu album, different stuff," Madlib teases on a Monday morning episode of "Sway In The Morning.". "[Erykah and I] just started on an album…We have a lot of unreleased stuff."
According to The Fader, Madlib and Miller (who died after a 2018 overdose) first connected professionally when Miller recorded a verse for Madlib and Freddie Gibbs' 2014 joint tape Piñata. Soon after that, Miller started recording verses over Madlib beats, which he would send back to the producer. Although nothing was ever released, Madlib would often intersperse them throughout his live DJ sets.
Beyond teasing the project, Madlib also confirmed that the album he's currently placing finishing touches on is indeed Maclib, an EP he and Miller started work on before his death but never got to finish. Producer Thelonious Martin initially teased Maclib's existence to DJBooth back in 2019. He said he first got wind of the duo's music at a 2018 Pitchfork Music Festival where Madlib spun a few unreleased tracks with Miller.

"I turn to [Madlib], I'm like, 'There's more of these, right?' He's said, 'Oh, yeah, there's a whole album. Maclib.' What! What!" Martin recalled. "If Madlib decides to bless the world with that project, he should."
Back in 2019, fan thirst for the EP grew so persistent that Madlib released a (now deleted) statement emphasizing that there were "no official plans" to release the project—clearly, his tune has since changed. Although Miller isn't here to see the duo's project enter the world, his reaction to the DJ sets where Madlib first tested out the tracks reveal his pride in the work they did together.
"My homie sent me a video of one of the joints me and Madlib did that he was spinning..." Miller reportedly texted Madlib's team at one point before his death. "Made me happy."