This week's question is short and simple, per our own Josh: What's your favorite album of 2009 so far?
Chris Martins
The double-ought-nine has been a particularly fertile year for the artistically fertile. While the mainstream's usually prolific gush has slowed to an ignorable trickle (a sampling from the front page of RollingStone.com as I write this: Aerosmith, Phish, Jonas Brothers, Taylor Swift, Bruce Springsteen, and some stale saving grace courtesy of Lil Wayne), it seems like all the art-damaged freakniks have pulled it together enough to release a series of albums that play great and glorious all the way through. There was Animal Collective's Merriweather Post Pavilion in January—a soupy pile-on of psych shambolics and melodious songcraft. March brought the haunted Simone-like wailings and Sufjan-esque arrangements of Heavy Ghost, by Asthmatic Kitty signing DM Stith. And in May came Grizzly Bear's latest pristine neo-folk/chamber-pop opus, Veckatimest.
But then came June, and with it, an all-out juggernaut of a record called Bitte Orca. The Dirty Projectors, heretofore weighted down by the curse of having all their lodestone moments crammed between thick layers of sedimentary noodle, made an astounding album reviewed gracefully by our own Sean O'Neal, and much less so right here: Imagine David Byrne and D'Angelo humping on a bed of African instruments. It wouldn't be a pretty sight, but Lord, is the album through-and-through enjoyable, and I'll be damned if it doesn't do its best to put those other art-rock institutions out of business. If there's one yet-unreleased record that might bump it from the top of my year-end list, it's Eskimo Snow by WHY?, which should find Anticon's flagship band playing perfectly loose over their most song-based material yet.
Leonard Pierce
I hate answering this question, because at this point in the year, I've neither paid the deserved attention to the records that have already come out, nor developed any kind of long-range awareness of what's coming up. I could tell you the album I've listened to that's going to make the most appearances on my fellow critics' top-10 lists this year (Grizzly Bear's Vecatimest), or the album I most looked forward to before I got it (Isis' Wavering Radiant), or the album that surprised me the most (Meth & Red's Blackout! 2), or even the album I've replayed the most times (Regina Spektor's Far). But the best album of the half-year? I couldn't even begin to tell you. Instead, I'll mention a record that's really impressed me in unexpected ways: Never Better by P.O.S. Rap-rock is the trickiest of fusions, and it doesn't work perfectly here; I also wasn't one of the critics who was blown away by P.O.S.' previous efforts, which contained flashes of brilliance, but overall seemed incoherent. But in spite of some of the same shaky thematic ground and a feeling that he's probably a step behind the Great Breakthrough he clearly wants to make, P.O.S. has definitely taken a leap forward, with his rhyming and his musicianship both much improved, and the overall sound of the record far less forced. The aptly named Never Better sounds like a record by a performer who, for the very first time, is doing exactly what he intends to do.
Vadim Rizov
It's a tie. On one side, Phoenix's Wolfgang Amadeus Phoenix is pretty much as perfect as anti-spontaneous, rigidly worked out rock songs get. It's good to see these guys finally getting the attention they merited for their last album, and even better to have seemingly every single music writer on the planet proclaim, by fiat, that "1901" will be the Song Of The Summer. Could this be the death of MGMT? I hope so. On the other hand, White Rabbits' It's Frightening (which I reviewed on these here pages a while back) is equally, blessedly efficient, but far stormier; they've got the rage where Phoenix has the jubilation. This album isn't getting as much love as I'd like, which I think has a lot to do with people insisting it's just a Spoon carbon-copy. It's no such thing.
G/O Media may get a commission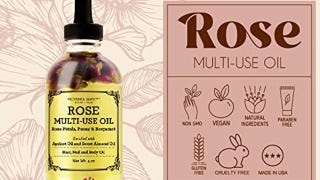 Provence Beauty Rose Multi-Use Oil
If The Wrens actually get down to it and release their long-gestating new album this year, there's pretty much no way it won't be my album of the year. Or Clipse, if all those singles aren't a false promise, or its new label home decides to re-enact the stupid Jive drama in a whole new way. Or hell, even The Strokes, though I doubt they'll have something out that soon. But—per Jeff Tweedy's latest work of awesomeness—you never know.
Genevieve Koski
Most of the big A.V. Club darlings of this year (Animal Collective, Grizzly Bear, St. Vincent) have appealed to me only in fits and spurts. (Though I do like Wolfgang Amadeus Phoenix a lot.) I can see the merit and craftsmanship in these releases, but they're not usually what I queue up when I just want to rock out to some good tunes. So what's my favorite 2009 album so far? Hands down, Ida Maria's Fortress Round My Heart—which was technically released overseas last year, but didn't make it to the U.S. (and my attention) until this spring. I generally gravitate toward female artists in my musical selection, but for the most part, cannot stand the ol' "cute girl sweetly strumming a guitar while reading aloud from her journal" sound, which seems to dominate (at least in terms of perception) the female singer-songwriter niche. One listen to Ida Maria's screamy album-opener "Oh My God" proves that she isn't that kind of singer-songwriter, and the album's themes of beer-soaked debauchery and morning-after regret really appeal to me for some reason. And though it may be a little overworked and cutesy, "I Like You So Much Better When You Are Naked" is my going-out jam.
Fortress will almost certainly make my year-end favorites list, but there are a couple other contenders on the horizon. I've only had the chance to give Gossip's Music For Men a few listens (it isn't out until June 23), but it's a solid—not sure yet if it's great—album from one of my favorite bands, so there's a good chance it'll be on there. While I was initially disappointed in how much more emphasis is placed on the "dance" end of the band's dance-blues-punk sound—and in the way Beth Ditto seems to have scaled back on her powerhouse belting—one by one, the tracks are making their way into my consciousness, and I find myself humming along, especially to "For Keeps," "Love And Let Love," and the standout single "Heavy Cross."
(I'm braced for the inevitable Beth Ditto body-snarking.)
And, as I mentioned in an AVQ&A from the end of 2008, I've been anticipating adorable Chicago MC Kid Sister's debut full-length for more than a year now, and if her Twitter is to be believed, it should see the light of day soon. I really can't imagine not liking this album at this point, seeing as how I've had the handful of Kid Sister songs that have leaked on repeat for months without tiring of them. Especially this one:
Yeah, I like girly music. What can I say?
[pagebreak]
Josh Modell
There are two records I've listened to more than any other this year… Phoenix's Wolfgang Amadeus Phoenix is almost certainly going to end up in our yearly Top 10, because so many of us are very fond of its catchy goodness. I saw them last weekend in Chicago, too, and they took the album's chilly cool and warmed it into some sort of bona fide rock soup. (Translation: They were excellent.) On the other side of the grouchy spectrum, Future Of The Left's Travels With Myself And Another (which actually comes out next Tuesday) is the year's best RAWK record, hands down. Two-thirds of the band were in McLusky, and it's a logical extension of that (as well as a logical extension of FOTL's excellent debut, Curses). It's all about anger and revenge, delivered with incredible cheekiness. People compare them to Queens Of The Stone Age, but I prefer FOTL.
Noel Murray
I too can't stop listening to Phoenix's latest, an album that makes every day a little brighter. I'm also wild about the Dinosaur Jr. album coming out next week, and upcoming records by Wye Oak (which combines Yo La Tengo drone with My Morning Jacket riffs and Spinanes-like intimacy) and We Were Promised Jetpacks (yet another tuneful, yearning Scot-pop act). As for the best of 2009's already-released records, I find I keep returning to Neko Case, Black Joe Lewis & The Honeybears, Akron/Family, The Decemberists, Andrew Bird, The Horse's Ha, A.C. Newman and Vetiver. But the album that most reliably stops me in my tracks is Antony And The Johnsons' The Crying Light, a collection of fragile, quietly operatic songs about despair and mercy—and a balm in troubled times.
Kyle Ryan
Like Leonard, I'm usually behind when it comes to albums I wasn't personally anticipating. My list of stuff I need to hear is longer than my favorites of the year so far, but I'd say there's a 100 percent chance Neko Case's Middle Cyclone will be in my top five, possibly at the top, just like its 2006 predecessor, Fox Confessor Brings The Flood. "This Tornado Loves You" and "People Got A Lotta Nerve" may battle it out for my favorite song of the year—not so much the 30-minute track of cricket sounds, though. The new Metric and Silversun Pickups could show up on my top 10 as well, but there's plenty of time for that to change.
Sean O'Neal
Well, it looks I'm once again The A.V. Club's status quo. It probably comes as no surprise to anyone who's followed the records I've reviewed this year—during which I've started to feel like the pushover teacher who shows videos most of the week and hands out "A"s just for showing up—that I'm pretty much in love with the new albums by Grizzly Bear, Dirty Projectors, St. Vincent, and (much to my own amazement) Animal Collective. Barring any left-field surprises, I'm fairly certain you're looking at my top four of '09 right there, which most likely means you can skip right to ignoring me while I shuffle the lower tier on my Top 10: Future Of The Left, White Rabbits, Phoenix, and Antony And The Johnsons are all bound to make appearances, with a couple of wild cards thrown in. Will it be the surprisingly moody, mature new effort from The Horrors? Some token hip-hop from Clipse (should the band's label finally do right by it) or even Jay-Z's The Blueprint 3, neither of which I've actually heard but for which I have high expectations? A bone thrown Wilco's way, if only for "Bull Black Nova"? Or something unexpected like blistering Baltimore trio Double Dagger? Guess we'll just have to wait for the algorithms to process and find out.
Steven Hyden
Like Sean, I must cop to being one of those hipster-douchebag music writers who wants to chew your ear off about how great Animal Collective and Grizzly Bear are. What can I say? I'm a sucker for mind-blowingly beautiful music that you can play over and over again and never get sick of. Almost immediately after I heard Merriweather Post Pavilion, I was ready to put it among my favorite albums of the decade—when do we get to make that list, by the way?—so I'm kind of shocked that Veckatimest has been slowly gaining ground the last few weeks. (If you don't get Grizzly Bear, see it live. I did, and left preaching the gospel like Dwight Howard after the Eastern Conference Finals.) Okay, enough about records you're sick of reading about: The new Felice Brothers album seems at first blush like a sepia-toned valentine to America's old-timey past, but it's actually the most contemporary record I've heard this year, a sometimes hilarious, sometimes furious, and always knowing collection of vignettes about the country's economically downtrodden underbelly. (Okay, maybe having two songs about chickens is slightly old-timey.) I've also gotta represent for old favorites Todd Snider and Patterson Hood, singer-songwriters whose lyrics read like screenplays for unmade neo-noirs from the '70s. In the dark-horse category, I nominate The Heartless Bastards' The Mountain and Thee Oh Sees' Help, which have given me the shot of rock I need until the new Jay Reatard record comes out.
Andy Battaglia
A notable album I was slow to get but have been marinating in of late is Great Lengths by the Dutch dubstep artist Martyn. I've toggled back and forth lots on my feelings about and energy for chasing down dubstep in general, but every few weeks, there's another haunting: a sudden rush to hear more, matched with a sort of anxiety for having let too much of it pass for longer than I can correct for. What is dubstep good for, if not seeding unreasonable but nonetheless lingering anxieties? Anyway, the Martyn album is a good deal more antic and dance-minded than Burial or the stuff on the beloved label Skull Disco—much closer to the jungle roots of dubstep than its just-as-strong moody narrative realm. And it's very good. An electronic album coming up that stands to be a monster (or at least a stately, contemplative monster) is Vertical Ascent by The Moritz Von Oswald Trio. Von Oswald is an electronic-music legend who started the fabled Berlin dub-techno enterprise known as Basic Channel, and his band—certifiably a band, with a significantly live feel—includes Sasu Ripatti (a.k.a. Luomo, Vladislav Delay, and Uusitalo) and Max Louderbauer from .Nsi. All of that = cool.
Nathan Rabin
I haven't been listening to as much new music as usual this year, so there's a lot less for me to be disappointed by and/or delighted with. But the frontrunners for best album of the year for me so far this year are DOOM's awesome Born Like This and Tanya Morgan's utterly delightful Native Tongues homage Brooklynatti. I also enjoyed the holy living fuck out of Method Man and Redman's shockingly solid comeback effort Blackout! 2, Dilla's latest batch of posthumous dopeness (Jay Stay Paid), Willie Nelson and Asleep At The Wheel's funtacular Bob Wills homage Willie And The Wheel, and Stuart Murdoch's God Help The Girl, though that's more of a sleeper than an instant classic.
Ah, but if I had to choose just one? That'd be DOOM. Or Tanya Morgan. Or DOOM. Or both? Can I choose both? No? Yes? I can't? Good. Then it's DOOM Morgan.
Marc Hawthorne
In spite of the terrible name, I was going to nominate the self-titled debut from Starfucker, until I realized it came out last year. The Portland band just released a new EP called Jupiter with a pretty good cover of "Girls Just Want To Have Fun," but overall, it doesn't touch the album. And speaking of after-the-fact accolades, I wish I could go back and include Bound Stems' The Family Afloat on my 2008 Top 10 list—the Chicago band (which appears to have left this mortal coil) straightened out its fractured rock to make a slice of intriguing pop perfection that's currently my favorite record to listen to. But back to 2009: I tip my halftime cap to Moondagger by Deastro, which, like Starfucker, does the electro-organic thing (MGMT, Pinback, etc.) perfectly, never shying away from making a big hook bigger and an epic song even more epic. Deastro is apparently the brainchild of a 22-year-old kid from Detroit named Randolph Chabot, so here's hoping there's a lot more where Moondagger came from. That said, Randolph better watch his back: I already know I love next month's LP from Discovery—the electro-pop side project from Vampire Weekend's Rostam Batmanglij and Ra Ra Riot's Wes Miles—and my mailbox is about to be filled with a copy of Mew's No More Stories…, which, as long as the band hasn't gone on some freak-folk tangent, will most likely be in the running for my favorite record of the year.