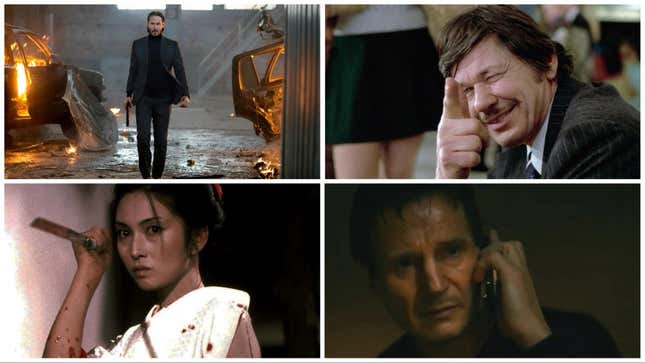 Revenge. It's one of the easiest character motivations to understand. And there's no dirth of reasons why a big screen character would swear revenge; maybe their daughter was kidnapped (Taken), maybe they were double-crossed (Point Blank), maybe they were humiliated in school (Carrie), or maybe they are Inigo Montoya: "You killed my father. Prepare to die." (Yeah, like you can't name that movie!).
It's no wonder that the genre built around sweet, sweet vengeance is one of the most enduring in cinema. Whether it's a controversial exploitation piece like I Spit On Your Grave to a lighthearted comedy like 9 To 5, we empathize with the victim, we put ourselves in their place and we take satisfaction when they extract their revenge, the bloodier the better (unless you're Dabney Coleman in 9 To 5, because then the punishment wouldn't exactly fit the crime).
So with John Wick: Chapter 4 currently in theaters, here's our ranking of the 23 greatest revenge movies ever made. And don't get any ideas about that guy who cut you off on the highway yesterday. This list is for informational and viewing purposes only!