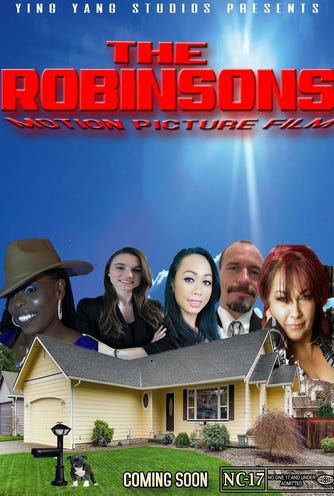 Billy Hartmann (Steve)Aleks Alifirenko Jr. (Mr. Jones)Bianca-Rose Lasky (Jane)Vanessa Soredjo (Laura)Natalia Cruz (Mrs. Jessica Smith)Angel Cotto (Mike (Hunter))Veronica Lynn Alifirenko (Cindy)Megan McNeill (Mayor Barnett)Shonta Gibson (Linda)David Lasky (Sheriff Parker)Leo McPherson (Billy)Hardie Duhaney II (John Smith)Evan J. Alifirenko (Evan (boy playing))Kenny Parquette IV (Joe (Killer))
Billy Hartmann, Tia Wright, Shonta Gibson, Aleks Alifirenko Jr.
when a couple of kids loss their parents from being murdered, they are turned over to a sweet loving and caring Forster family. the Robinson's never had a choice, however, they had only one person in mind to trust and believe in. Mr. Jones, a man of town, a man that was trusted.Well known, and that everyone cared for as well. until, one day a breakout occurs, Joe, that murdered The Robinson's, had escaped and now everyone is on the high levels of terrors.