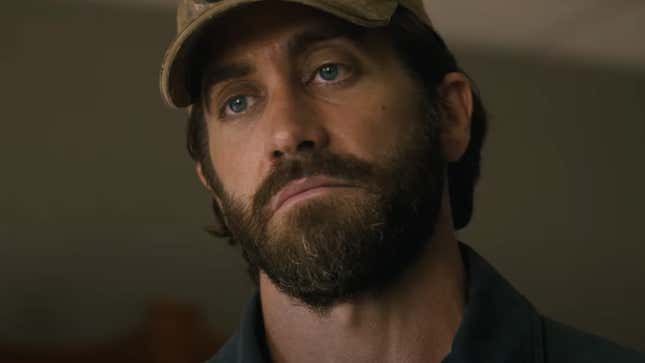 Guy Ritchie has a very particular sense of style he likes to bring to his films, which are generally full of quippy, bombastic action that typically centers on very Bri'ish gangsters or cops or detectives shooting people and blowing stuff up. That was sort of the entire appeal of his 2019 film The Gentlemen, which involved a sprawling cast of criminals quipping at each other and killing each other. He put an even finer point on it with Operation Fortune: Ruse De Guerre, a more heavily comedic action film that looks like it pushes past self-parody and dives right into outright self-mockery (the movie's release was quietly delayed last year, presumably because the bad guys are Ukrainian gangsters).
But with this trailer for Guy Ritchie's The Covenant (that is the official title), we don't know what to think. If his name weren't literally in the title, we would have had no way of guessing that it was made by the guy whose big contribution to the Sherlock Holmes canon was "what if he's so smart that he can also fight really good?" For one thing, it stars Jake Gyllenhaal, who is not Cockney at all. For another thing, it takes place primarily in Afghanistan, a place that is not London. Finally, there are no quips whatsoever in this trailer. The trailer is so serious that it would be deeply inappropriate if anyone made any quips!
Guy Ritchie's The Covenant stars Gyllenhaal as a soldier whose life is saved by an interpreter (Dar Salim) in Afghanistan, whose decision to heroically rescue Gyllenhaal put a target on his back. Once he's safe at home, Gyllenhaal realizes that saving his life put the interpreter's own life at risk, so he goes back to Afghanistan to try and rescue him. It doesn't look fun, or cool, or British, but it does have Guy Ritchie's name in the title.