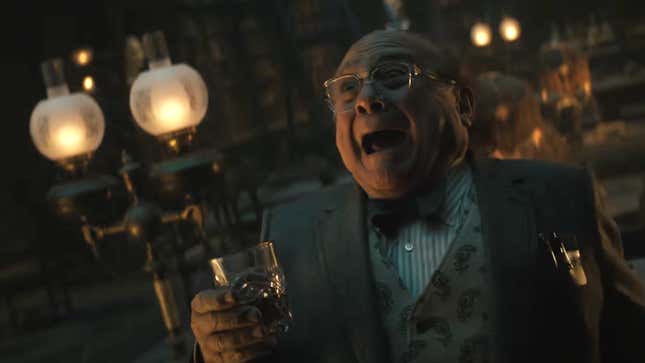 While there are some far more frightening things going on at Disney right now (especially in Florida), the mouse has sent out a clear message: hey, let's put all of that aside and focus on some goofy ghouls, shall we?

The A.V. Club's weekly film round up
While Haunted Mansion is far from Disney's first theme-park-attraction-turned-movie (it's not even the company's first attempt at adapting this particular ride), it is shaping up the most promising installment in what is clearly a house favorite genre in quite a while. (Why the boat crash that was Jungle Cruise needed a sequel is truly beyond any of us.)
Likely to this movie's benefit, it seems like Disney isn't trying to beef up the already slim storyline of the attraction much, if at all. For the non-Disney adults out there, the ride invites you to bring your churros and Mickey popsicles on a tour of the happiest place on earth's most death-filled dwelling–but, like, in a silly way.
That's the gist of what's happening here too. A single mom and her young son move into an obviously haunted house (for some reason) and then when it indeed is haunted, don't leave (for some reason) and instead hire a crackpot team of goofy paranormal experts to possibly rid it of its demons—but, like, in a silly way! And that's it! But, like the ride, it does look undeniably fun.
What the trailer seems most concerned with is front-loading as many references and details for theme-park enthusiasts as possible. West Coasters will recognize the mansion's facade from New Orleans square. Inside, the mansion's iconic stretching room, exact wallpaper patterns, suits of armor, portraits with wandering eyes, creepy bride, ballroom and more are all present and accounted for. Even the omnimover ride vehicle and ghost host narrator make subtle cameo appearances.
G/O Media may get a commission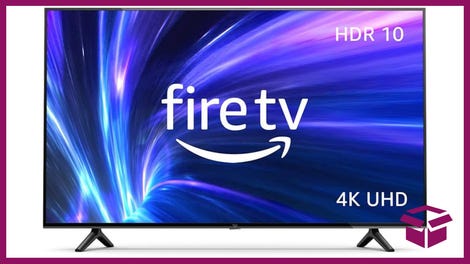 42% Off
Amazon Fire TV 50" 4K Smart TV
The cast is also one to scream about, and includes LaKeith Stanfield, Tiffany Haddish, Jamie Lee Curtis, Owen Wilson, Danny DeVito, Rosario Dawson, Chase W. Dillon, and Dan Levy. The only actually scary thing about this movie is that Jared Leto plays the main ghost. Shudder.
Haunted Mansion premieres July 28 in theaters.