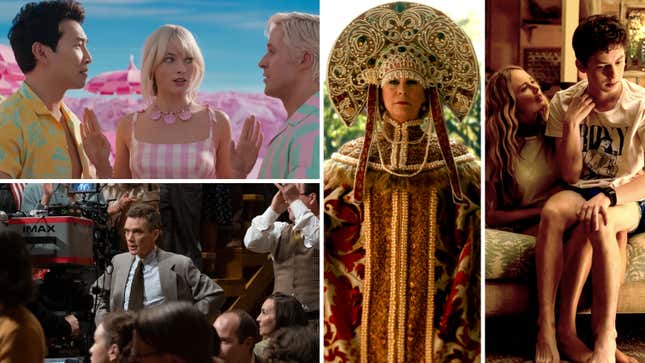 Although the 2023 summer movie season isn't officially over until Labor Day, we feel pretty comfortable calling it now. As usual, the studios aren't putting much effort into this final weekend, when the only new releases worth mentioning are the action-thriller sequel The Equalizer 3, a true crime mystery starring Hilary Swank called The Good Mother, and a couple of horror titles—All Fun And Games and Don't Look Away—that wouldn't hold up against stiffer competition in September or October.
Sam Raimi on finding his place in the MCU
None of those films are likely to change the story of this summer's box office, yet another tale of a few big successes and a whole lot of also-rans, just like it's been for a few years now. Maybe it's time to stop expecting things to return to the way they were before 2020 and accept that some moviegoers simply aren't coming back to theaters for anything but absolute "must see" events.
As we head into Labor Day weekend, the total grosses of all films released this summer stands at $3.8 billion, according to Box Office Mojo. While that's a strong improvement over last year's $3.1 billion, it's still well below 2019's pre-pandemic total of $4.3 billion. And if you take out the nearly $600 million made by Barbie and the $300 million earned by Oppenheimer since both films were released on July 21, this summer actually falls below 2022. Of course, last summer's box office was bolstered by the smash success of Top Gun: Maverick, which had earned $700 million by this point in the year. That film opened in May and would go on to make almost twice as much as its closest summer competitor, Doctor Strange In The Multiverse Of Madness.
A continuing trend
Theater attendance has been slumping for years, of course, but the pandemic accelerated that trend. In part, people have gotten used to watching movies in the comfort and safety of their homes. At the same time, the period between a film's theatrical run and its arrival on digital platforms is getting shorter. Even as Barbie is still selling tickets in theaters, it will be available to watch at home beginning September 5, just 45 days after its big-screen debut.
Looking ahead to the fall, we'd have said the film most likely to come close to Barbie's success would be Dune: Part Two, but it's been moved to the spring. That should help The Marvels by freeing up IMAX screens in November, but fans aren't as quick to buy into the Marvel Cinematic Universe as they used to be. Even the controversial Captain Marvel reached $1 billion worldwide four years ago, something no MCU film without the name Spider-Man in its title has done since 2019. Don't count on Disney to come to the rescue with its generic-looking animated musical Wish. And Martin Scorsese's highly anticipated Killers Of The Flower Moon was produced by Apple, which means it will likely get a streaming date on Apple TV+ not long after its theatrical run.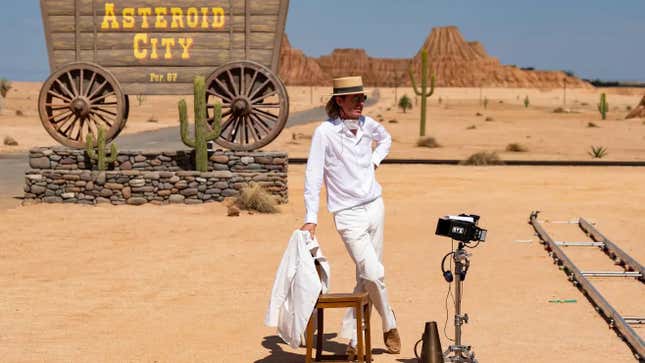 The new theatrical reality
It's also worth pointing out that Hollywood released 426 films in the summer of 2018 and 403 in 2019, while this summer saw just 197 titles arrive in theaters (even less than the 202 that landed in 2022). And with the WGA and SAG-AFTRA strikes currently impacting the production of films potentially slated for next year, there may be even fewer releases in 2024. There's no way around the math of it—fewer movies in theaters means fewer ticket sales.
Here's more obvious math for you: with fewer films in theaters, there's less opportunity to make up for the bombs. For every Barbie, Spider-Man: Across The Spider-Verse, or Guardians Of The Galaxy Vol. 3 this summer, there was a No Hard Feelings, an Asteroid City, a Ruby Gillman, Teenage Kraken, a Joy Ride, and a Last Voyage Of The Demeter. There's really no common thread among these films to explain their failure to connect with audiences—they're different genres and budget levels, some were well-reviewed while others were panned. Their only common bond is that none of them felt like big, cinematic events that had to be experienced in a theater.
We don't yet know what lessons Hollywood executives will take away from this summer, especially since they also have to worry about figuring out how to get writers and actors back to work. But the larger reality is that the habits of moviegoers are changing fast, and studio bosses and theater owners seem unable to keep up. That means attendance might never return to pre-pandemic levels, and Hollywood may just have to lower its expectations going forward.