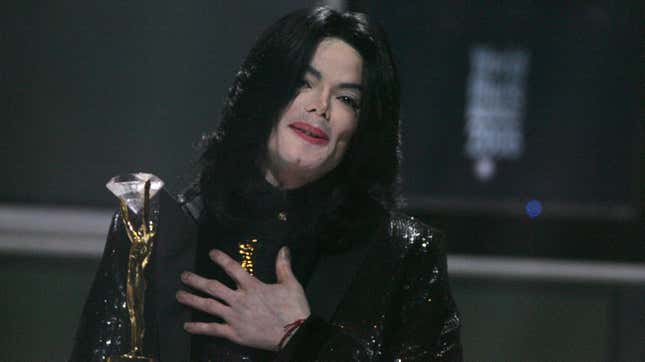 The truth of the matter is that despite the impact of the #MeToo movement, many predators are still celebrated in entertainment industry spaces. That's true for artists currently working today (as evidenced by the multiple alleged abusers who graced Sunday night's Grammys stage) and those since deceased, like the late Michael Jackson. Despite evidence of the King of Pop's wrongdoing, including what's laid out in the Leaving Neverland documentary, Jackson is still getting the biopic treatment in a new film by Antoine Fuqua.
Alfonso Ribeiro on working with Tyra Banks and his favorite dancers
As that film collects its Jackson-certified cast, Leaving Neverland director Dan Reed has lodged his own objections in a new op-ed for The Guardian. "In an era when full-throated outrage accompanies anything that smells of delegitimisation or insensitivity against a vulnerable group, it amounts to a deafening silence. No one is talking about "cancelling" this movie, which will glorify a man who raped children," Reed writes.
Citing statistics of the number of American victims of child sexual abuse—which includes Wade Robson and James Safechuck, the subjects of Leaving Neverland—Reed writes that "the survivors of child sexual abuse are a very large and very vulnerable group, but for the most part, they stay silent." He argues this is because of the "grooming process," which sometimes prompts victims to "cover up for their abusers and protect them for years or decades," as Robson did in the 2005 sexual abuse trial against Jackson.
"[Even] if you do not believe a word of what his many accusers have said; even if you are not concerned by the police investigations and the massive payouts to halt legal proceedings, how do you explain the completely uncontested fact that for years Jackson spent innumerable nights alone in bed with young boys?" Reed writes, addressing Jackson's remaining legions of fans. "What was he doing with them, alone in his Neverland bedroom, with alarm bells in the corridor? That cannot be acceptable by any measure."
While Reed notes the biopic is reported to address "all aspects" of Jackson's life, the involvement of Jackson's estate (not to mention his nephew playing the lead role) suggests a serious bias in how the accusations against the singer will be portrayed—if they are portrayed at all. "To the film-makers, I say: how will you represent the moment when Jackson, a grown man in his 30s, takes a child by the hand and leads him into that bedroom? How will you depict what happens next?" Reed questions. "By sidestepping the question of Jackson's predilection for sleeping with young boys, you are broadcasting a message to millions of survivors of child sexual abuse. That message is: if a pedophile is rich and popular enough, society will forgive him."