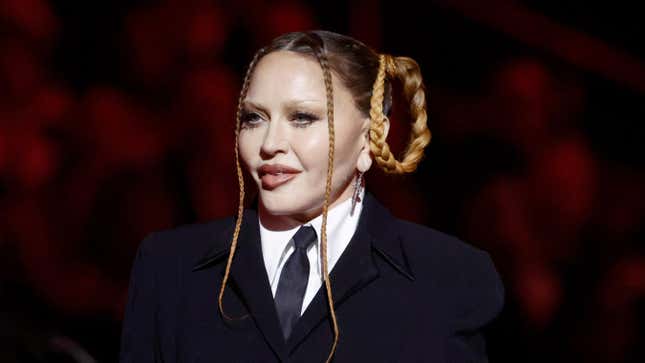 Madonna has been released from intensive care and is recovering, according to her longtime manager Guy Oseary. Her forthcoming Celebration Tour has been postponed.
Madonna takes on Tennessee's anti-drag laws
In an Instagram post shared on Wednesday afternoon, Oseary wrote, "On Saturday June 24, Madonna developed a serious bacterial infection which lead to a several day stay in the ICU. Her health is improving, however she is still under medical care. A full recovery is expected. At this time we will need to pause all commitments, which includes the tour. We will share more details with you as soon as we have them, including a new start date for the tour and for rescheduled shows."

The tour, which is intended to be a career-spanning, greatest-hits collection, was announced in January with a star-studded promotional video. The first scheduled show was set for July 15 in Vancouver, and it was slated to continue across North America through October, at which point Madonna would take the show to Europe for a series of dates across that continent. Madonna had also added dates in the United States and Mexico in December and January, according to CNN.
While the tour was expected to be something of a victory lap, 2023 hasn't been an easy year for the pop star. In February, Madonna's older brother, Anthony, died at 66; TMZ later cited respiratory failure and cancer as the cause. Her appearance at the Grammys earlier that month also sparked controversy as tabloids speculated on her changing face. Madonna responded defiantly at the time, as is her wont; "I look forward to many more years of subversive behavior -pushing boundaries-Standing up to the patriarchy -and Most of all enjoying my life," she wrote on Instagram amid the backlash.