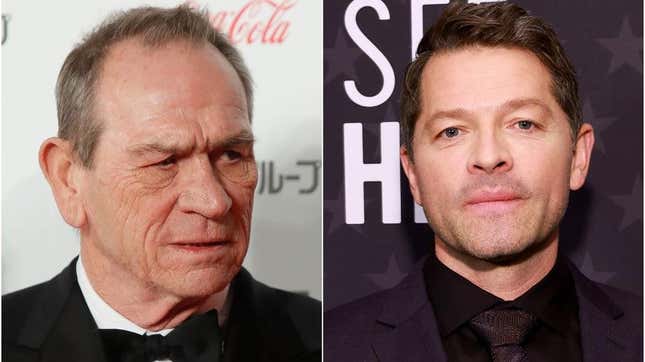 Let the record show that Misha Collins really is one of Tommy Lee Jones' biggest fans, even if he doesn't like one particular performance of his. With Collins' new CW series Gotham Knights, he now follows in the older actor's footsteps in playing the role of Harvey Dent, a.k.a. the DC villain Two-Face. While some might enjoy the over-the-top nature of Joel Schumacher's Batman Forever, it simply wasn't Collins' cup of tea.

"I really liked the simplicity of Aaron Eckhart's portrayal in The Dark Knight, and the clownish buffoonery of Tommy Lee Jones as Two-Face was way too campy for my taste," he says in a new interview with The A.V. Club. "Which is funny, because Tommy Lee Jones is actually probably one of my favorite actors, what he did in The Fugitive—this is not hyperbole at all—I probably watched his performance in The Fugitive 15 or 20 times as an actor, just trying to be like, 'What is he doing there?' Because I really… I love him as an actor. But I really thought that his portrayal of Two-Face was not to my taste."
Incidentally, Batman Forever star Jim Carrey once related that he didn't get along with Jones on set. "[He] went to hug me and he said, 'I hate you. I really don't like you,'" Carrey recalled on an episode of Norm Macdonald Live in 2017 (per The Hollywood Reporter). "And I said, 'What's the problem?' and pulled up a chair, which probably wasn't smart. And he said, 'I cannot sanction your buffoonery.'"
So, if anything, Collins' disapproval of Jones is simply carrying on a grand tradition of not sanctioning the buffoonery of Batman Forever. Unfortunately, "I mentioned that in an interview and then The New York Post published a headline… it was essentially like the headline was 'Misha Collins hates Tommy Lee Jones,'" Collins shares with a laugh. "And I was like 'Great. Thanks guys. That's nice. Really appreciate it.'"
Collins did worry, in the NY Post, that Jones would someday "spit on my face for having said that." The Supernatural star playfully suggested The A.V. Club also use the anecdote as a lead-in for the interview, so here we are to set the record straight: Misha Collins doesn't hate Tommy Lee Jones at all, and in fact has great respect for him as an actor. Please don't spit in his face!
G/O Media may get a commission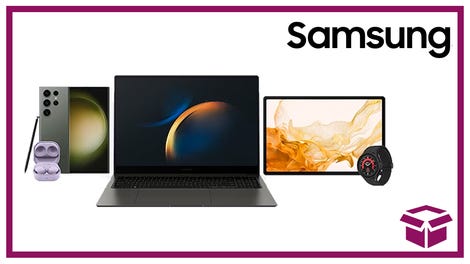 24 hour deals
Discover Samsung - Daily Deal
Gotham Knights premieres March 14 on The CW.