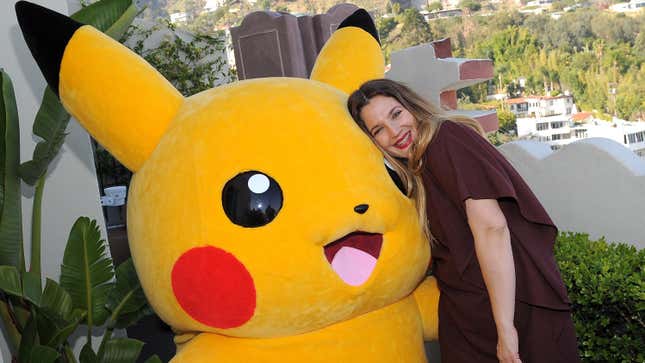 Back in 2019, we reported that The Pokémon Company (the company that makes Pokémon) had announced an app called Pokémon Sleep that would track your sleeping habits and provide "a gameplay experience unlike any other"—obviously, because most games are limited by the fact that you have to be awake to play them. Unfortunately, Pokémon Sleep seemingly ended up being another weird thing that Nintendo put its name on and then never released, much like that attachment for the Wii that would track your blood pressure or whatever and Metroid Prime 4.
How director Joe Dante would have made "Jurassic Park"
Until now! Yes, The Pokémon Company re-announced Pokémon Sleep this morning, including its stupidly named Pokémon Go Plus+ attachment (yes, two pluses!), and it's actually coming out for real later this year… or, you know, that's what they say. We have been through this before. The Plus+ device, sold separately, tracks how long you sleep and how much you may be moving around, both of which somehow impact the "game," which basically seems like Pokémon Go but you play it by sleeping instead of walking around.
In a break from Pokémon series tradition, the main star seems to be Snorlax (the big sleepy Pokémon) rather than Pikachu (the electric mouse Pokémon), though the trailer also features somebody getting poked by a Bulbasaur (shoutout to all of the cool kids who picked Bulbasaur) and another shot with a Slowbro in the bed—even though Slowbro, which is like a small hippopotamus with a gigantic crustacean attached to its tail, seems like one of the objectively worst pocket monsters to have in your bed. There are so many huggable Pokémon, and they pick one of the ones with a big sharp shell? You might as well throw a Geodude in there. Who doesn't want to roll around in bed with a bowling ball that has arms?
Anyway, Pokémon Sleep will supposedly be available on Android and iOS this summer.