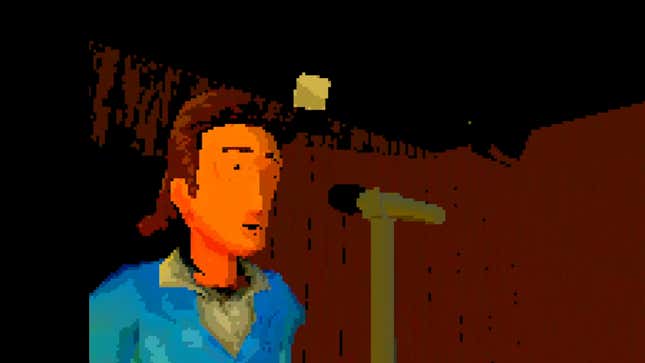 Seinfeld has long inspired fan work, from the long-running @Seinfeld2000 Twitter account to video and audio remixes of every type. The only limiting factor in the endless production of these ideas is that they're created by human beings who must eat, sleep, and use our fallible meat brains in order to think up and execute our Seinfeld-based projects.

No longer. Unconstrained by biology or good taste, an AI has been pumping out a seemingly infinite Seinfeld episode over on Twitch under the name Nothing, Forever.

As Vice's Chloe Xiang writes, Nothing, Forever was launched on December 14th, 2022 and has been broadcasting since. In it, blocky, lo-poly versions of Jerry, Elaine, George, and Kramer hang out in a brightly colored, slightly reconfigured version of Jerry's sitcom apartment, talking in clipped, robotic sentences. Sometimes the scene changes to show an exterior shot of the apartment building, Jerry performing stand-up, or a mock TV channel guide. There's a laugh track punctuating lots of not-funny lines of GPT-3-generated dialogue.

Xiang spoke to Skyler Hartle, who co-created the show, and said the concept came from "this weird, very off-center kind of nonsensical, surreal art project" that was further developed using "machine learning, generative algorithms, and cloud services" over the years. Hartle and his collaborators created Nothing, Forever's art and laugh track, but, as a co-creator wrote on Reddit, "everything else is generative, including: dialogue, speech, direction ... shot length, scene length, etc."

At the time of writing, Nothing, Forever showed Elaine and Kramer sitting on a couch, just having clipped into each other and melded into a strange new creature. The scene changed to show George talking to Elaine about a restaurant that won't allow people to use ketchup on steak. "Rules, rules, there are always rules," Elaine replies, prompting the laugh track. She recalls there being rules about trying to order a decaf coffee once in the past and the laughs play again. The pair then stand together in silence for a while, nary a synth bass slap or pop to end their hilarious bit. After a while, George sits down on the couch and Elaine slowly falls diagonally into a wall.
G/O Media may get a commission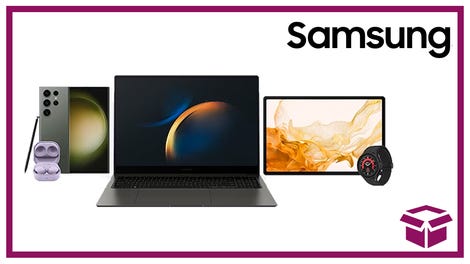 24 hour deals
Discover Samsung - Daily Deal
Hartle told Xiang that his team's "grounding principle" was to try to "create a show that can generate entertaining content forever." This sounds like an ominous threat to flesh and blood comedians and writers. But only until you tab back over to Nothing, Forever and hear digital Seinfeld delivering stand-up lines like, "I just don't even have to help you later. I admit it. You gotta deliver it at the window and then stop," and realize there's still a long, long way to go before AI can deliver anything more impressive than a gussied-up version of that Seinfeld episode co-written by predictive text back in 2017.

Send Great Job, Internet tips to gji@theonion.com