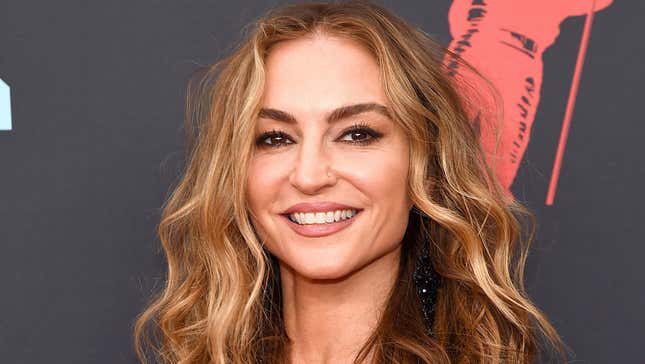 Being anti-vaccine made Drea de Matteo such a pariah in Hollywood she was all but forced to join OnlyFans to support her family, the Sopranos star tells Fox News Digital. The actor says she "almost lost her home" after being dropped by her agent and figured if "everybody's in their underwear and being sexy on Instagram" she might as well do it on a platform where she could get paid. "I don't know why I didn't think of this sooner," she adds.
De Matteo feels she had to "switch careers and figure new things out because my own industry thinks I'm, you know, a savage" in regards to her stance on the COVID vaccine. "I guess you could say I was a bad girl because I did not follow the rules a couple of years ago. So, I don't want to be at the mercy of mandates or strike or anything like that ever again," she says.
"People find that hard to believe that I was never really paid very much money for any of the jobs I've done. People think I'm fucking made of gold, and I'm not. I've worked job to job," she adds. "And I've turned down tons of jobs in the past just to be with my children because their dad's on the road, and he's not around as much."
Separately from the vaccine situation, de Matteo should certainly still be getting residuals from prior jobs (in addition to The Sopranos, she appeared on Sons Of Anarchy and Desperate Housewives, among others). Residual payments being disrupted by streaming is one of the issues SAG-AFTRA has raised in the current strike.
"I used to have a lot of money," de Matteo adds. "And then, all of a sudden, I went from being allowed to work to never being allowed to work again. I was never the kind of actor that took jobs just to stay in the business. I literally took jobs to feed my family. So when people make nasty comments about why I would have [joined OnlyFans], my response is, 'Damn straight, I hope you're never in the fucking position I'm in.' I take care of an entire family and a lot of other people who depend on me."