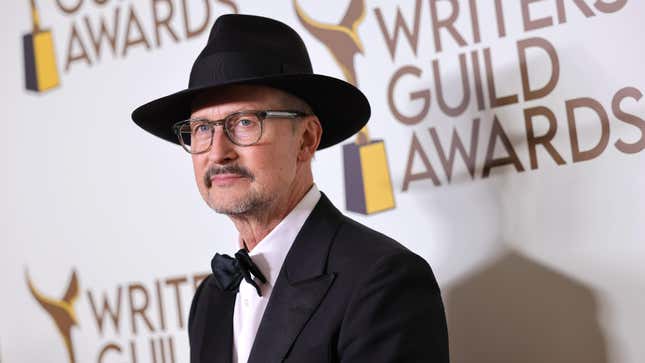 Making movies is exhausting. Hell, sometimes watching movies is exhausting. But putting together a story on the scale of the almighty Tár, a film so immediately totemic that some audience members insist the protagonist is real, will take years off a career. At least, according to director Todd Field, who, in the middle of an interview with Cinema Scope, basically decided that that's enough movies for him.
Gold Standard: Oscars edition - Best Director
"There's a real challenge in making a film of any size. It's not for the faint of heart," Field said. "I wish I was cut out for different stuff, because I probably wouldn't make more films. It takes a great deal out of me to make a film; I don't know that I'll ever make another one."
To clarify this surprising admission from a guy who just directed an Oscar-nominated masterpiece and has so few films to his name, Cinema Scope followed up:
Scope: Another film?

Field: I don't think so.

Scope: You think this is your final film?

Field: Yes, I think so.

Scope: Really?

Field: I didn't think about it until just now. It's highly likely.

Scope: But that's how you feel now. Maybe with some time passing, you might be open to making another one.

Field: I suppose that's possible. I hope it's possible.
As if to emphasize the severity of his point, Field hedges from "possible" to "hope it's possible" in a single breath. Nevertheless, the director's reasoning is sound. Directing movies is hard, even with the creative and artistic freedom Tár afforded him.

No matter how much freedom you've been given, there's that reality that never leaves the room. This is where I really envy my fiction-writing friends, who can just sit down at their desk with their pen and paper or computer and that's it. Same with painters or sculptors. This discipline involves a lot more people's lives, so it's a much more complicated business than showing up at your work desk every day. And it's more than what a symphony conductor faces, because you're playing music that's never been played before, and you have a much greater chance of crashing and burning. How do you try to get everybody inside the tent to do the same thing when most of those people are going to leave your film and go work on another film, and another film?
Field also notes that the physical demands of making movies have become even more burdensome as he ages. Though maybe he'll still write and make commercials.

"If it were nice and easy, I would film all the time. I make commercials all the time, but that doesn't take much out of me. I like the play, the techniques, and experimenting with new equipment that comes out before it ever reaches the feature world, because I'm a technical geek at heart too," he said. "But those aren't my things; those technical tools belong to multinational corporations. But if something is really yours, and really matters—and it had better matter, for the length of time it takes to make a film—you have to give it everything. And as you get older, you realize how valuable time is, there's only so much time in that hourglass. I'm not in my twenties or thirties anymore—I'll be 60 in year and a half. You start thinking about these things."
If Field is calling it a day with Tár, it's hard to blame him. Tár is undoubtedly a career capper that any artist would happily call their own. If only Quentin Tarantino had directed Tár, he wouldn't be stuck trying to fulfill his 10-movie goal. Still, it's not that Field doesn't have stuff to keep him busy. After all, he's got Monster Hunter to play. 
[via The Hollywood Reporter]