Jamaican dancehall 101
As a pop-culture-consuming whole, Americans have a strange relationship with Jamaican dancehall. Although it's one of the most important and prolific music scenes in the world, we routinely ignore it for years at a time, then at the drop of a hat we'll suddenly go insane over the style for a brief handful of months before just as suddenly returning to our usual state of pretending like it's not even there.
America's capricious attitude toward dancehall runs contrary to the style's role as a crucial hotbed of innovation in the global pop music community. Current dancehall producers are still drawing from the same experimental spirit of renegade dub elders like Lee "Scratch" Perry and King Tubby, who pioneered the concept of treating the studio like an instrument. Their deconstructionist philosophy toward music-making and avid embrace of new technologies has helped to inform pop's current postmodern, electronics-heavy state. If you hear an intriguingly weird new sound on the radio, it was probably used in a dancehall track months or years before.

Since dancehall's biggest impacts in America—particularly during the '90s and early '00s—have coincided with periods of its greatest influence on American hip-hop, there's a widespread assumption that the style boils down to a simple equation of "reggae plus rapping." In fact, dancehall and hip-hop both share a parent in the '70s "rockers" reggae movement: a heavier, more hard-edged variant of the decade's dominant roots sound. In-demand production duo and clutch drums-and-bass team Sly & Robbie created smash Jamaican hits that emphasized rhythmic texture over complex melodies, and created a perfect environment for toasters—essentially hype men for the island's competing sound systems—to push aside traditional vocalists and take center stage at parties and on recordings.
As dancehall began to supplant traditional reggae as Jamaica's signature sound, it also began to look poised to break through in the U.S. Following earlier breakthrough hits like Shabba Ranks' "Mr. Loverman," "Informer" by Torontonian DJ Snow topped the American Billboard Hot 100 for seven consecutive weeks in 1993. Dancehall's influence crept into chart-topping rap albums by Ice Cube and The Notorious B.I.G. (who appeared on Super Cat's crossover hit "Dolly My Baby"). Major labels signed DJs like Buju Banton, Beenie Man, and Capleton, despite the controversy surrounding their flatly (and often violently) homophobic lyrics. Despite its newfound visibility in mainstream American pop culture, dancehall never really caught on like it was supposed to.

There's a long tradition in dancehall of different DJs using the the same riddim (as instrumental tracks are called), so a popular riddim will have dozens of different performers take a swing at it with their own style. In 2002, producer Steven "Lenky" Marsden's "Diwali" riddim swept first Jamaica's airwaves and then America's, in the form of Sean Paul's "Get Busy," Wayne Wonder's "No Letting Go," Lumidee's "Never Leave You (Uh Ooh, Uh Ooh)," and Rihanna's "Pon De Replay," all of which were based on the same frenetic, handclap-heavy beat. Timbaland, Missy Elliott, and R. Kelly all released big singles with a notable dancehall sensibilities. DJs Vybz Kartel and Wayne Marshall appeared next to Jay Z on the remix to Clipse's "Grindin'." But that brief but intense burst of popularity still didn't stick.

Intermediate work
Along with a new digital sound, the '80s also saw the introduction of sexually explicit "slack" lyrics, as well as ones celebrating a violent "badman" lifestyle, in a string of hits by Yellowman massive enough to land him the first-ever American record deal for a dancehall artist. It wasn't just a crowded field of slack DJs that came up in Yellowman's wake who tried to emulate his lascivious swagger—he also provided crucial inspiration for the gangster rap, and his songs were quoted, sampled, and remade by the likes of Eazy-E, Tupac Shakur, and The Notorious B.I.G. His sing-songy flow on "Zungguzungguguzungguzeng" has been copied by an untold number of rappers and DJs.

G/O Media may get a commission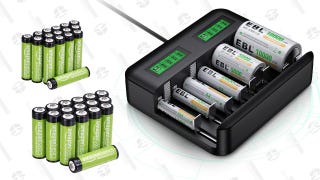 Like gangsta rap, dancehall's slack/badman streak would really come into its own during the '90s, when it would grow large enough to nearly swallow almost the entire genre. Dancehall took on a harder edge, and produced artists like Assassin and Bounty Killer, whose aggressive styles lived up to their intimidating names. In 2002, slack DJ Spragga Benz starred in the Jamaican gangster movie Shottas, which became to dancehall equivalent of reggae-centric crime cinema classics The Harder They Come and Rockers.

Around the same time, the DJ Mavado had a series of dramatic run-ins with the police that lost him three fingers but made him something of a cult hero in the Kingston ghettos. In 2006, he and the similarly popular Vybz Kartel began one of the most heated feuds between performers in pop-culture history, resulting in mob violence and car bombings before the Jamaican prime minister and alleged gang overlord Christopher "Dudus" Coke helped broker a truce.

Advanced studies
Like hip-hop, dancehall came into its own at the same time the first wave of digital synthesizers and samplers hit the market. In 1985, former King Tubby protégé Prince Jammy produced a song for a singer named Wayne Smith that utilized a manipulated beat from a primitive Casio drum machine. Its resulting massive popularity helped kick off the so-called "digital dancehall" movement that established it as its own genre, distinct from traditional reggae.
Dancehall, like hip-hop and techno, was driven by a willingness to put new musical technology to uses that aren't listed in the manuals, and an audience with a constant hunger for new, increasingly weird sounds. Early digital dancehall is full of rudimentary drum machines, sampled sound effects, and sci-fi synth sounds. That try-anything attitude coupled with an affection for absurdity often extended to the DJs. Eek-A-Mouse was an early star in digital dancehall with a singular, surreal flow built out of a mutant form of scatting, and is best known for the catchy nonsense hook on his song "Wa-Do-Dem."

Recently America's been flirting with dancehall again. The global success of Felix Jaehn's remix of "Cheerleader" by OMI has sparked interest in Jamaican music yet again as a generation of melodically inclined "singjays" comes into its own. Last year Popcaan's "Where We Come From" earned a significantly greater amount of attention in American media than the average dancehall release, while Queens-born Kranium signed a multiple album deal with Atlantic Records. Although longtime fans of the form have had their hopes raised and dashed repeatedly over the years, there's still some promise that this time dancehall will find solid footing here.

The Essentials
1. Barrington Levy, "Here I Come (Broader Than Broadway)" (1985)
One of dancehall's first breakout stars, Barrington Levy's forceful and melodic flow continues to influence DJs 30 years after releasing his signature tune. The frequency with which he's been sampled and quoted on American rap songs show how much inspiration it's taken from dancehall—you might recognize the couple bars of scatting that feature prominently in Shyne's 2000 hit "Bad Boyz."
2. Lady Saw, "Stab Out The Meat" (1994)
Dancehall's a notorious boys' club that few women have managed to sneak into over the years. Lady Saw's slacker-than-slack breakout hit caused massive controversy across Jamaica, and helped make her an idol to unabashedly raunchy female MCs like Lil' Kim and Nicki Minaj.
3. Chaka Demus & Pliers, "Murder She Wrote" (1992)
Dancehall's always had a sweet side and a hard side, and one of the biggest international hits that dancehall had in the '90s fused those contrary aspects into one song with an impossible-to-shake chorus.
4. Elephant Man, "Pon De River" (2003)
One of the biggest dancehall stars of the new century, Elephant Man has a frenetic, anarchic energy that's part Eek-A-Mouse and part Ol' Dirty Bastard. His best-loved hit is a particularly manic example of the dance-instruction-song genre.
5. Popcaan, "Everything Nice" (2014)
Popcaan combines conscious reggae's social-justice message with a pop singer's hugely infectious hooks. Built on chilly, bass-heavy electronics, the big hit from his debut full-length is blissfully uplifting.