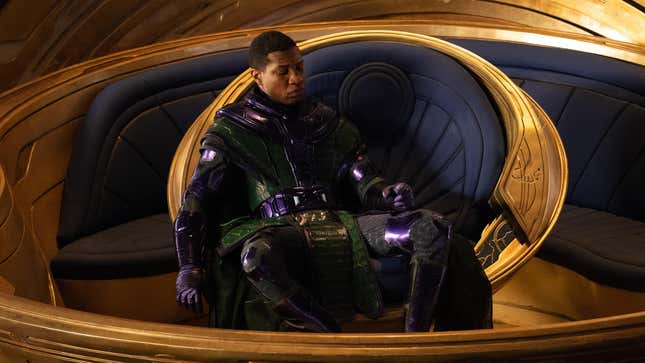 The next big MCU movie, Ant-Man And The Wasp: Quantumania opens this week, and as usual Marvel is keeping the plot tightly under wraps for as long as it can. There are a few things we do know, though, including that Paul Rudd is back as Scott Lang, and that he's joined by Evangeline Lilly as Hope van Dyne, Michelle Pfeiffer as her mother Janet, and Michael Douglas as original Ant-Man Hank Pym. Along with Scott's daughter Cassie (played this time by Kathryn Newton), they'll be spending a lot of time in the Quantum Realm and meeting several of its tiny denizens. One of them will be the film's main villain, Kang the Conqueror, played by Jonathan Majors.

Marvel has been putting Kang front and center in a lot of the film's marketing leading up to the premiere. Head honcho Kevin Feige even refers to Kang as "the new iconic villain in the MCU." Like Loki and Thanos before him, we expect Kang will pop up in future movies and TV shows (either referenced in passing or in physical form), building up to a major showdown in Avengers: The Kang Dynasty at the end of the MCU's Phase Five. Since we're going to have this guy around for a while, it's worth asking what he's all about. Where does he come from? What are his motivations? Why is he so obsessed with time? To answer those questions we can look at the comics as well as the hints we got from He Who Remains, a variant of Kang we met in the season-one finale of Loki (more on that in a bit).

Kang's history goes back 60 years in real time, but his time-hopping exploits cover far more temporal ground. Created by comic book legends Stan Lee and Jack Kirby, he's one of Marvel's top villains, facing off frequently against The Fantastic Four and The Avengers. With constantly shifting personas and intersecting timelines, he's got one of the most convoluted backstories in the Marvel universe (and that's saying something). So strap in, because this explainer is anything but straightforward.
The Loki connection
Before we explore Kang's comic origins, let's go over what we know about Kang in the MCU so far. As previously mentioned, the all-knowing, apple-munching guy who Loki and Sylvie met at the Citadel at the End of Time was not actually Kang but a variant known as He Who Remains (he says he has other names, but he likes that one), also played by Jonathan Majors. "If you think I'm evil just wait until you meet my variants," he tells them.

What we know from their exposition-heavy conversation is that Kang was a scientist in the 30th century who developed the technology to travel through time and space. He soon encountered other versions of himself from different universes, and things were peaceful among them for a while. Eventually, though, these different Kangs tried to take over all of the worlds for themselves, and a multiverse war broke out. He Who Remains was the one who ended the war by weaponizing Alioth—remember that all-consuming smoke monster roaming The Void?—and created the TVA (Time Variance Authority) to prevent it from ever happening again. "Without the TVA," he warns, "everything burns."

Sylvie being Sylvie, she doesn't listen and kills him anyway. His last words to them are ominous: "See you soon."

Introducing a new variant to the MCU
If the Kang we meet in Quantumania isn't going to be He Who Remains, then who is he? We've gotten a few clues in trailers, clips, and other marketing for the film. According to Feige, "Kang has an infinite number of different personas." This Kang the Conqueror has been exiled to the Quantum Realm. The popular theory is that he was sent there by the other Kang variants—who had formed a Council of Kangs (kind of like Rick and Morty's Council of Ricks, which was a direct reference) before they started fighting each other—because he was the worst of them all.

Ironically, because Kang has been captive in the Quantum Realm, Kang the Conqueror may not have been affected by all the timeline pruning He Who Remains has been doing to keep the Sacred Timeline intact. Perhaps it doesn't matter anyway, now that the timeline is once again branching freely. Putting the pieces together, it seems like Kang wants something from Scott that will help him escape (Pym particles, most likely), but if he does get out he may find that the world isn't as he expected. We can presume that he's after vengeance against the other Kangs based on this line: "I will take my revenge on those who banished me and I will burn them out of time."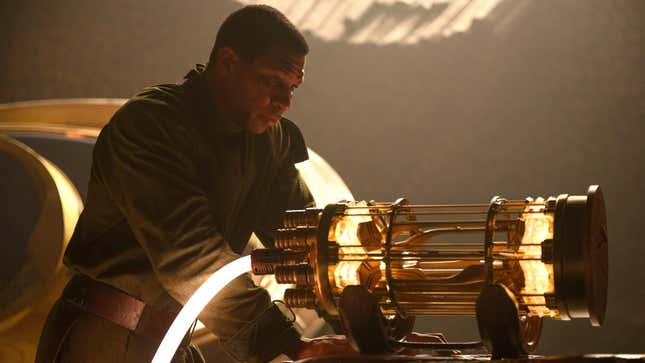 Convoluted comic origins
This is where it gets complicated. We're not sure how much we need to know going in because the MCU usually diverges from the comics lore anyway, but here goes.
Kang was born Nathanial Richards sometime in the 30th century. He may or may not be related to Reed Richards of The Fantastic Four, whose father was also named Nathaniel and was a time traveler. He also may be related to Victor von Doom (though Doom may be just another variant). At some point Nathaniel got bored living in the utopia of the future and invented time travel. He went back to ancient Egypt (he actually flew there in a ship shaped like the Sphinx), installing himself as pharaoh and calling himself Rama-Tut. After a few battles with the Fantastic Four and the Avengers, he headed back to his own timeline, but overshot it and wound up in the 40th century.

Kang has lived a lot of lives and taken on many different identities, including Immortus (whose arc and purpose is similar to He Who Remains), the Scarlet Centurion, Iron Lad, and Mister Gryphon, the CEO of Qeng Enterprises. There's actually an Easter egg reference to this comic story in Loki in the form of a replica of Avengers Tower in The Void with the words "Qeng Enterprises" on it. Basically, he jumps around in time a lot, constantly creating new personas. That's what makes him tough to get a handle on, because Kang has never been just one guy—he's an infinite succession of guys, and they don't always appear in chronological order.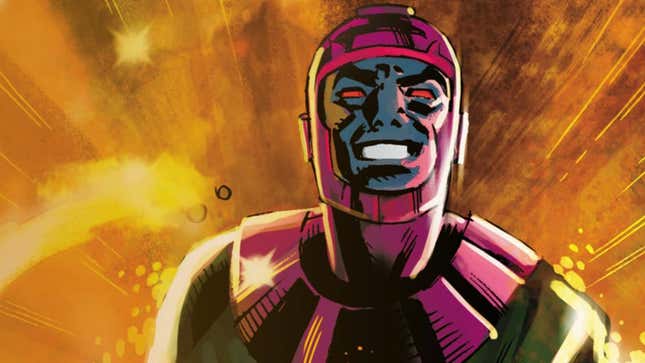 There's one other part of Kang's backstory that may or may not connect to the MCU. There's a story where he fell in love with a princess in the 40th century named Ravonna Renslayer. Since there is a character named Ravonna Renslayer in Loki (played by Gugu Mbatha-Raw) Marvel may decide to do something with that story in a future film or series. We'll be on the lookout for some indications that they might be going that way.

One thing we know for certain, we won't see the last of Kang in Ant-Man And The Wasp: Quantumania. He'll be back in some form, or perhaps many forms. His story is just beginning. And as He Who Remains put it, "You can't get to the end until you've been changed by the journey."