One week a month, Watch This offers movie recommendations inspired by the week's new releases or premieres. This week: In honor of Kenneth Lonergan's magnificent Manchester By The Sea, we're giving a standing ovation to other movies written and/or directed by playwrights.
Any Given Sunday (1999)
Oliver Stone employs his hyper-stylized aesthetics for a titanic, from-all-angles portrait of professional football in Any Given Sunday, an all-star 1999 film that brazenly strives for Shakespearean grandeur, thanks in part to the scripting of playwright-turned-screenwriter John Logan. At the center of this gladiatorial gridiron epic is Tony D'Amato (Al Pacino), wearied championship coach of the Miami Sharks, who's grappling with numerous dilemmas, from the disloyalty of owner Christina Pagniacci (Cameron Diaz) to his lovelorn loneliness to—most crucially of all—a severe injury to his veteran quarterback Cap Rooney (Dennis Quaid). The last of those problems manifests itself in the opening sequence, and sets the stage for the emergence of third-string QB "Steamin'" Willie Beamen (Jamie Foxx), an arrogant bad boy who quickly becomes a league and media sensation, even as he slowly alienates his coach and teammates—including Lawrence Taylor's linebacker and LL Cool J's running back—with his me-first attitude.
Those are only a few of the issues tackled by Any Given Sunday, which manages to touch upon the myriad ways that money, sex, race, gender, fame, ego, fear, amorality, and greed factor into the sport. Throughout, Stone and Logan critique the league's shadier aspects (and types of personalities) with North Dallas Forty-grade bluntness. Yet they refuse to outright condemn football for its failings, instead elevating it to the realm of myth, replete with images of players' silhouettes cast against heavenly clouds, schizoid montages equating modern athletes with former icons, cameos from NFL greats (including Jim Brown, Johnny Unitas, and Y.A. Tittle), and a sequence that cross-cuts between D'Amato and Beamen arguing and scenes from Ben-Hur—followed by an appearance by Charlton Heston, no less.
Stone's bruising, blistering game footage is some of the best ever committed to film, and his frenzied montages further lend the action concussive energy. Brimming with well-drawn characters and reverence for its subject matter (flaws and all), it's an epic that captures a 360-degree view of modern football. It also features one of Pacino's great late performances, all exhausted-king sorrow and inspiration, which climaxes with a motivational speech about life, sacrifice, and battlefield camaraderie. Its rousing bleeding-heart majesty would surely please the Bard.
G/O Media may get a commission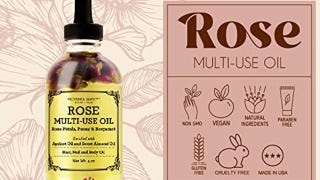 Provence Beauty Rose Multi-Use Oil
Availability: Any Given Sunday is available on DVD from Amazon, Netflix, and possibly your local video store/library. It can also be rented or purchased from the major digital services.