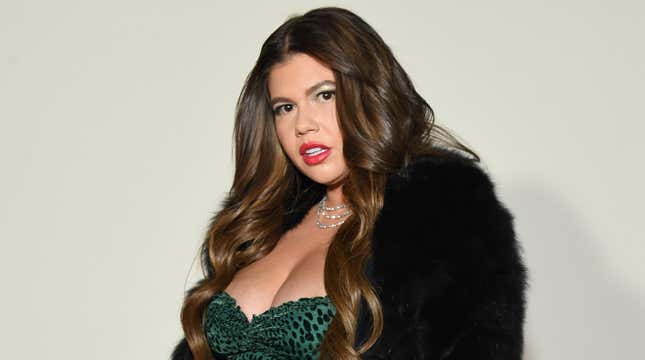 All good things must come to an end. And while we're at it, bad things and utterly neutral things usually come to an end, too. Comedy Central's Ridiculousness might just defy categorization in this regard, as it persists in being ridiculous more than a decade in. However, co-host Chanel West Coast's tenure with that vaunted series is coming to a close after 30 (!!!) seasons.
Roseanne Barr says Sara Gilbert stabbed her in the back and stole her money
"After years of being a part of the Ridiculousness family, I'm sad to say goodbye to the show but very excited to announce my next big venture with MTVE/Paramount," says the television personality (real name Chelsea Chanel Dudley) in a statement to Variety. "It's time for me to step off the red couch and step into the role of executive producer. My passion has always been to create, whether it is music, clothing, or film and TV. I plan to bring some of my wildest ideas and dreams to life through amazing film & television projects, build my teams, and work with other creatives paving the way on the screen. I'm also very excited for the world to see me beyond 'the laugh' and for once, see the real me."
If you've been hoping to catch a glimpse of the real Chanel West Coast, you'll be able to do so in her new unscripted series, which she's creating, starring, and executive producing for Paramount Media Networks. She's working under a new overall deal with the studio, where she'll develop additional scripted and unscripted projects under MTV Entertainment Studios.
She's spent much of her television career so far under Rob Drydek's wing; in addition to Ridiculousness, she also appeared on Rob Dyrdek's Fantasy Factory and voiced a role on Drydek's animated series Wild Grinders. (She was also briefly a supporting cast member on Love & Hip Hop: Hollywood.) Now it seems that it's time for her to spread her wings and fly on her own. Godspeed, Chanel West Coast!