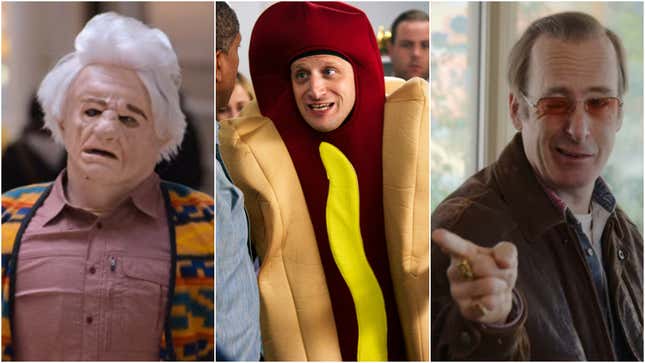 Tim Robinson and Zach Kanin's Netflix sketch series I Think You Should Leave was one of the biggest sleeper TV hits of the past few years, its quarter-hour bursts of feet-in-mouths and social situations gone surreally awry sneakily monopolizing the cultural (and, eventually, political) conversation, like a wily oddball whose good car ideas gradually win them the support and respect of their fellow focus group participants. Appropriate for a show that hinges on so much arguing, it's caused plenty of discussion and disagreement about which of its sketches is the best, the funniest, the most unpredictable.

So, with the recent arrival of a second season, The A.V. Club asked itself once more: Who will be the I Think You Should Leave sketch of the year? One of the show's many conceptual reveries? A gut-busting reunion with the creators' former Detroiters and Saturday Night Live collaborators? Did Jamie Taco, the complicated patterns of Dan Flashes, or "sloppy steaks" have what it takes to dethrone the previous champion? Also: In the two years since season one debuted, did any of those sketches rise and fall in our estimation? Read on, and maybe by the end of the list, we'll no longer all be trying to find the guy who did this.
Note to desktop users: If you'd like to read this in a scrolling format, simply narrow your browser window.