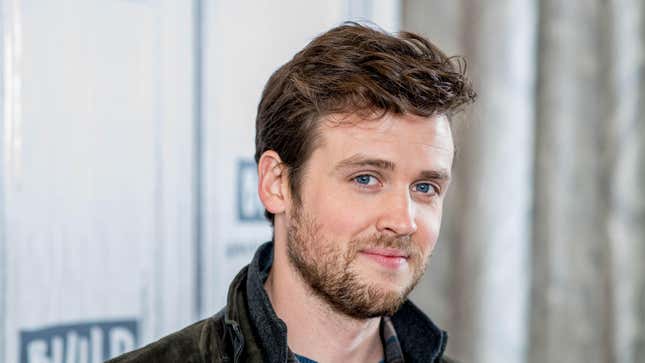 Ever since the Frasier reboot was originally plucked from our most feverish dreams and dragged into the cold, harsh light of reality, it hasn't been hard to imagine what kind of premise it might adopt. (Even if we might desperately hope for something a little more ambitious than what we ultimately got.) Frasier was a family sitcom at its core—albeit a family where all involved were adults with varying opinions on opera and big stinky chairs—and so a family sitcom it would remain.
John Hughes says the director called his Ferris Bueller performance "boring"
Hence news today, per Variety, that said reboot has cast British actor Jack Cutmore-Scott as Frasier Crane's son Freddie, who'll essentially be the show's second lead, alongside Kelsey Grammer. Cutmore-Scott (who TV obsessives will remember from ABC's Deception, the TV procedural about a stage magician who joins the FBI and then uses stage magic to solve FBI crimes, a.k.a. the greatest idea for a TV show in human history) is the fifth actor to play the character; two child actors played him on Cheers, while Trevor Einhorn (who later co-starred in The Magicians) wound up playing him for the majority of his appearances on Frasier itself.
Apparently, Freddie has grown up to be a hybrid of his highbrow father and his more down-to-earth grandfather, having dropped out of college to become a firefighter instead of a radio psychologist. Per the series description, "he's never looked back until now, when recent troubles have left him with no one to turn to in his life. If they can overcome past differences, Freddy and Frasier might finally have a chance to repair old wounds." Which is, y'know, exactly the premise of Frasier, except with Dr. Crane now in the older role, and no Niles, because they somehow failed to understand that we'd only watch this thing if there was Niles in it.
Anyway: The Frasier reboot will air on Paramount+, allegedly some time in 2023.