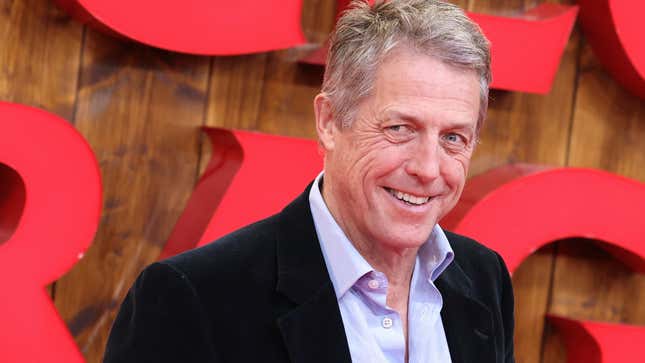 Hugh Grant's long battle with the tabloids is headed to a U.K. courtroom. A London judge denied an attempt by Rupert Murdoch's News Group Newspapers to throw out Grant's lawsuit alleging that the publisher engaged in "unlawful information gathering that included tapping Grant's home phone, bugging his car and breaking into his home," per the Associated Press.
Elon Musk ignores Jimmy Fallon death hoax
NGN reportedly attempted to have suits brought by Grant and Prince Harry thrown out because they weren't brought within a six-year time limit, and indeed, Grant's phone hacking claims were dismissed on the grounds that he'd known of the issue long before bringing it to court. (Grant serves on the board of nonprofit organization Hacked Off, an organization dedicated to press reform, and has talked about violations of the tabloids for many years). However, the case will move forward on the basis of new allegations brought to the actor's attention by private investigator Gavin Burrows in 2021.
"In addition to hacking my phone and tapping my landline, (Burrows) was aware that my premises had been burgled by people working for The Sun and that a tracking device had been placed in my car," Grant said in a witness statement (via the AP) about an incident that occurred in 2011. "I found this astonishing."
"If true—which will be a matter for the trial due to take place in January 2024—these allegations would establish very serious, deliberate wrongdoing at NGN, conducted on an institutional basis on a huge scale," Justice Timothy Fancourt wrote in his latest ruling (via the AP). "Of particular relevance ..., they would also establish a concerted effort to conceal the wrongdoing by hiding and destroying relevant documentary evidence, repeated public denials, lies to regulators and authorities, and unwarranted threats to those who dared to make allegations or notify intended claims against The Sun."
In a statement to Variety, a spokesperson for NGN said, "News Group Newspapers is pleased that, following our application, the High Court has ruled that Mr. Grant is statute barred from bringing a phone hacking claim against The Sun. The remainder of his claim, which has been brought following a statement made by Mr. Gavin Burrows in 2021, has been allowed to proceed to trial. NGN strongly denies the various historical allegations of unlawful information gathering contained in what remains of Mr. Grant's claim."
In 2021, Grant discussed the intensity of invasions of privacy during the peak of his fame in the 1990s on an episode of WTF With Marc Maron. "It wasn't just my cell phone messages that were being accessed, it was also my landline, it was my home line. For years and years, they were listening. And my medical records… and my car had bugs put into it so they knew where I was." Explaining that Hacked Off had begun working with some of the very investigators who had snooped on him in the past, he said, "They're so pissed off that the editors, executives and owners of these newspapers have got away scot-free, while some of these foot soldiers have gone to jail, that they are now coming over to our side and spilling the beans." In other words, get ready for some serious beans to be spilled in January 2024.