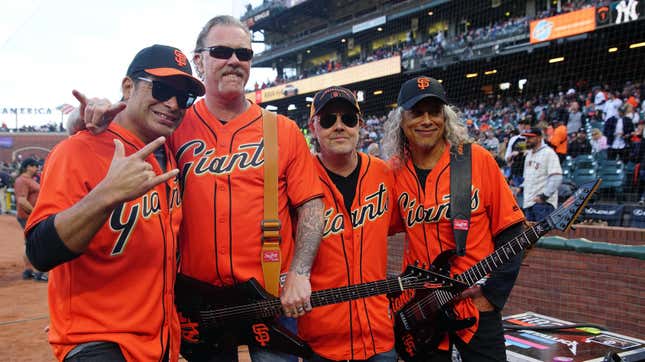 What do Adele, Taylor Swift, Metallica, and Chinese takeout containers have in common? They all use a lot of polyvinyl chloride (PVC), a synthetic plastic essential to pressing vinyl records that has been in shortage for the past few years. But while both Adele and Taylor Swift have caught heat—fairly or not—for overproducing their recent releases (30 and Red (Taylor's Version) respectively), causing already long record-pressing wait times for smaller artists to grow even longer, Metallica is doubling down.
Apparently Kanye West has been a Hitler fan for quite some time
Per Billboard, the band announced that they had purchased Virginia-based plant Furnace Record Pressing, a large facility that has worked to keep the band within the top 10 best-selling acts on vinyl for a decade. "We couldn't be more happy to take our partnership with Furnace—and [its founders]—to the next level," said drummer Lars Ulrich. "Their indie spirit, the passion they have for their craft… culturally we're kindred souls."
In a time when physical media is becoming increasingly rare, Metallica has remained committed to providing high-quality products to their legion of devoted fans (largely thanks to their long partnership with Furnace), and their fans have answered the call in a major way. Last year, the band pressed almost 100 thousand pieces of vinyl for over 620 thousand packages, roughly half of which were sold in the U.S. (per Billboard)—an especially impressive feat for a band who hasn't released a new LP since 2016's Hardwired...To Self-Destruct.
While this is still a fairly new announcement, the band does not seem to be receiving the same sort of frustration heaped on their pop counterparts (although this seems to be more of a projection of frustration with the music industry's inability to keep up with vinyl demand as a whole). This may be because Metallica has not only been working with Furnace for so long (meaning the acquisition won't set back other artists' place on the waiting list) but also remains committed to using their partnership to benefit the industry as a whole. "They want to keep the quality and service the whole industry," said Furnace CEO Eric Astor. "It will give us the opportunity to invest more."
G/O Media may get a commission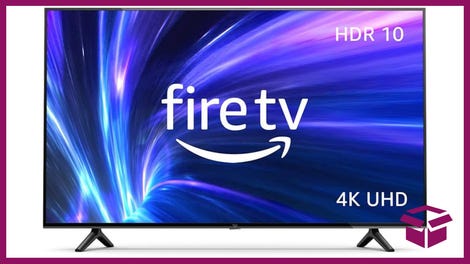 42% Off
Amazon Fire TV 50" 4K Smart TV
Marc Reiter, who helps run the band's label, Blackened Recordings, agrees. "They have the same indie spirit we have," he said, "and they like doing things the right way, which is also the Metallica way."