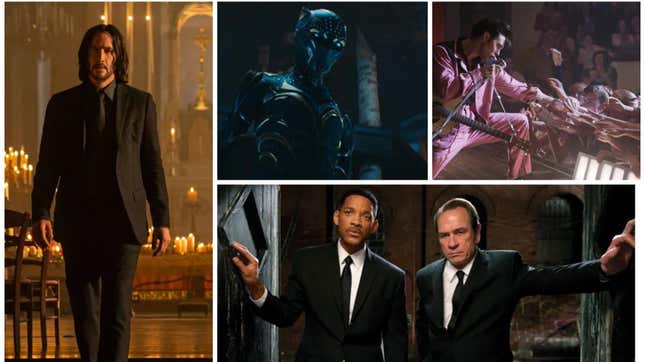 Movies today are long. Sometimes stupid long. It feels as if everything nowadays is two and a half hours or more. Cases in point: Avatar: The Way Of Water, Babylon, and Avengers: Endgame are all over three hours, while The Batman, Black Panther: Wakanda Forever, Elvis, Dune, the aptly named Eternals, and The Fablemans are at least two and a half hours. And if you plan on seeing John Wick: Chapter 4, bring a sleeping bag because it clocks in at a franchise-high 2 hours, 49 minutes.

Judy Garland's previously missing Wizard of Oz dress to be auctioned off
Director Barry Sonnenfeld, who's never made a film longer than 106 minutes—which he did twice with Men In Black 3 and Wild Wild West—says "running time has become less of an issue in terms of theatrical exhibition," before adding that "it almost feels like it's become a matter of pride to have a longer movie." Sonnenfeld recalls making a studio deal where "the only remaining issue was that the studio insisted any movie I directed had to be within a window of 90 minutes to two and a half hours. I kept saying, 'I don't want to make that deal.' My lawyer kept saying, 'Well, you don't really want to make movies longer than two and a half hours.' I said, 'No, that's not my problem. My problem is I don't want to be forced to make a movie as long as 90 minutes.'"
The irony of studios being increasingly amenable to longer films is that our attention spans keep getting shorter. Life in 2023 moves lightning fast and we prefer devouring content in short bursts on social media and online. Yet Total Running Time bloat is here, both in theaters and in movies produced by and for the streamers. To secure top talent, Netflix, HBO Max, and their ilk give directors free rein to make the movie they want, no matter the budget or the length, since they don't concern themselves with turning over the paying audience in a theater. Martin Scorsese's The Irishman, which he made for Netflix, ranks as both the most expensive movie (reportedly around $200 million) and the lengthiest movie (3 hours, 29 minutes) of his career, running at least a half-hour too long.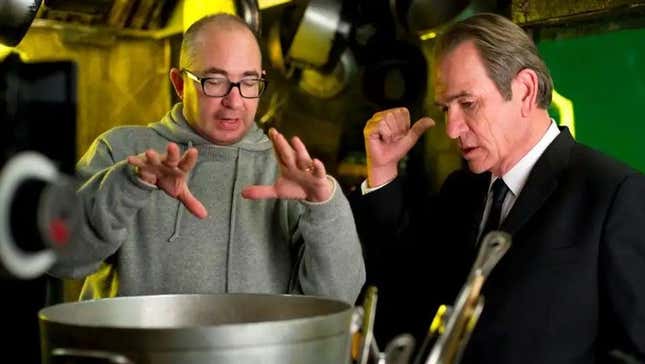 Before we assume that longer movies are a contemporary phenomenon, some perspective: There have always been long movies. Cleopatra ran for a ridiculous 4 hours, 8 minutes. Gone With The Wind unfolded across 3 hours, 58 minutes, while Once Upon A Time In America ran 3 hours, 49 minutes. More recent 3-hour-plus movies include Titanic, JFK, Schindler's List, The Wolf Of Wall Street, and The Lord Of The Rings: The Return Of The King. Some of them tell epic stories that require epic run times. Others are franchise cappers which tend to run long because so many story threads need resolutions and seeds must be planted for spin-offs.

However, Sonnenfeld believes that the issues are often more basic and come down to what happens while shooting. "Sometimes movies are longer because the directors don't pace the actors on the set, so it takes longer for the actors to say their lines," he says, adding one particular trick he uses to keep his films moving: "If I have a big crane coming down the side of a building, revealing Will and Tommy getting out of their Men In Black car, I'm starting their dialogue off-camera as I'm coming down the side of the building. I hate establishing shots that don't have dialogue playing over them. It's a matter of entertaining people and pacing your movie on the set as opposed to trying to pace it in the cutting room later."

There is, of course, a practical reason for longer movies: as moviegoing has become less of an ingrained habit, event pictures can be pitched as justifying a trip to the theater in the face of ongoing, if lessening, pandemic fears. But that's still no reason to make a 3-hour film. For instance, Top Gun: Maverick had it all—action, nostalgia, a mega-star—and ran a manageable 2 hours, 11 minutes. Creed III punched in at a lean 1 hour, 57 minutes. And while some people grouse about superhero movie run times, Shazam! Fury Of The Gods (2 hours, 10 minutes) and Ant-Man And The Wasp: Quantumania (2 hours, 5 minutes) didn't feel interminable–at least not due to their run times. Says Sonnenfeld, "I remember watching Titanic, the first of the modern, long movies. When the intermission came on, I looked at my watch and said, 'Oh my God, Men In Black would've just ended.' Part of it is just weird self-indulgence on the part of directors, and I guess the studios are letting it happen."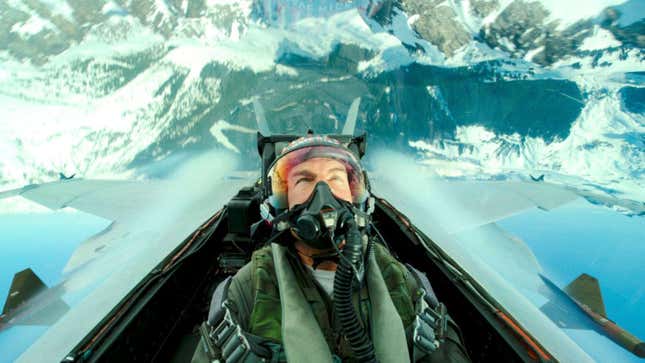 The last refuges for the 90-minute movie are animated kids' fare and horror films. It's easy to understand why animated films stick to reasonable running times. They're expensive, so quicker is cheaper, and children's attention spans are limited. Plus, the shorter the film, the more often theaters can run it on a given day. Horror films also tend to adhere to compact run times, often because their limited budgets demand it, plus sustaining a requisite level of suspense and disbelief becomes harder after a certain point.
As for Sonnenfeld, he loved screwball comedies while growing up. He cites The Palm Beach Story, Sullivan's Travels, and Dr. Strangelove as favorites. Not only do they run 95 minutes or less, but the actors trade rapid-fire dialogue. They almost step on each other's lines, imbuing the movies with palpable energy. "I just like short, fast movies, like other people like long movies. I don't get what's in it for anyone … I don't see what's in it for the director to bore an audience."
And yet there are exceptions, even for Sonnenfeld.

"I will say, my favorite movie of the last 10 years was three hours (and seven minutes) long," he chuckles. "I can't believe I'm saying this, but that was RRR. It was incredible. I've watched it three times. So that's nine hours!"