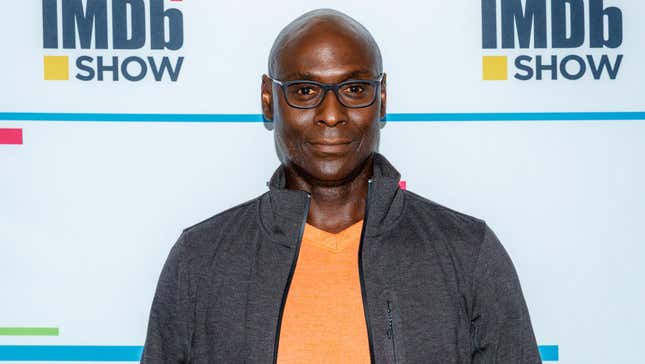 Lance Reddick, the actor best known for roles on The Wire, Fringe, and the John Wick franchise, has died, according to TMZ. He was 60 years old.

The tabloid outlet first reported the news on Friday, with law enforcement sources claiming that the actor appeared to have died of natural causes in his Studio City home; a representative for Reddick confirmed as much to Deadline. Reddick had been promoting John Wick 4; he was absent from the film's New York premiere on Thursday, though he posted images of himself with his dogs to Instagram that same day.
Reddick was born in Baltimore, Maryland, the eventual setting of one of his breakout roles as Lieutenant Cedric Daniels on The Wire. He attended Yale School of Drama, and included among his early credits are roles in Alfonso Cuarón's 1998 adaptation of Great Expectations and the groundbreaking HBO prison drama Oz.
He continued a prolific television career after five seasons on The Wire, most notably appearing as Phillip Broyles on Fringe, the stoic division leader and mentor to Anna Torv's Agent Olivia Dunham, and Chief of Police Irvin Irving on Bosch. Reddick also appeared in a number of high-profile films, including, among others, White House Down, Godzilla Vs. Kong, and of course all four John Wick films as the mysterious hotel concierge Charon.
While he often played intimidating, authoritative characters in dramas, the star also used his persona to great effect in comedy, as in the satirical Comedy Central series Corporate and in appearances such as Key And Peele or Tim & Eric's Bedtime Stories. With his rich, distinctive voice, he was also a natural fit for voiceover work in both television and video games, with credits ranging from Destiny 2 to The Legend Of Vox Machina.
In addition to the imminent John Wick 4, Reddick has a number of unreleased projects on his roster. That includes the upcoming White Men Can't Jump remake and a turn as the formidable god of the gods, Zeus, in the Disney+ TV adaptation of Percy Jackson And The Olympians.
Per Deadline, Reddick is survived by his wife Stephanie Reddick and children Yvonne Nicole Reddick and Christopher Reddick. R.I.P.