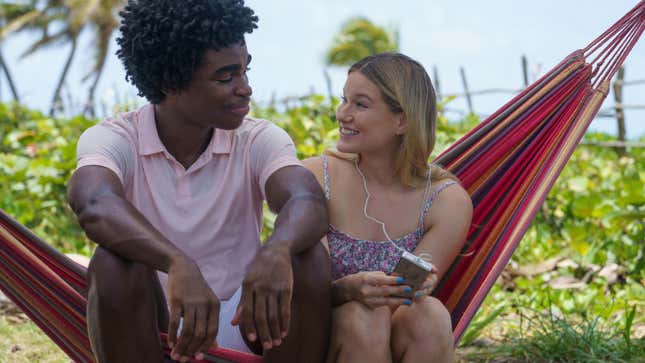 Bodies are really piling up at fictional tropical getaways, huh? Between The White Lotus and Peacock's The Resort, it seems like TV characters should really have gotten the memo to just stay home by now; luckily for us, they obviously never will.

Kevin Costner's attorney would like to inform you the star is not a jerk
The latest ill-fated traveler is Alison Thomas (West Duchovny), who goes missing on the last night of her family's Caribbean vacation in Hulu's new series Saint X, based on the popular 2020 Alexis Schaitkin novel of the same name.
Although the series may initially appear to be a simple White Lotus redux, there is perhaps a more apt comparison in the works of Gillian Flynn, such as Gone Girl and Dark Places. Ripped almost directly from all-too-familiar headlines like the 2005 disappearance of Natalee Holloway, Saint X seems to fit as comfortably into the true crime bucket as it does the social-commentary-on-a-beach genre (not that these are all that far apart in the first place).
The bulk of the story follows Alison's younger sister Emily (Fear The Walking Dead's Alycia Debnam-Carey) as she grapples with the ripple effect of her sister's unsolved murder over a decade later. Alison was spotted with two local men the night before she disappeared, but both were quickly exonerated and the death was ruled an accident. Emily narrates that speculation has been dominating the news cycle for years in the wake of the case, leading her to feel like "the whole world knows more than I do"—something she is determined to rectify. After randomly spotting one of the men from that night on the streets of New York City, it seems she may finally get her chance.
In addition to Duchovny and Debnam-Carey, the series also stars Josh Bonzie (The Good Fight), Jayden Elijah (School's Out Forever), Bre Francis, Kenlee Anaya Townsend, Betsy Brandt (Breaking Bad) and Michael Park (Stranger Things).
The first three episodes of Saint X premiere April 26 on Hulu.