The Fast & Furious film franchise has had a curious life, having gone from pumping out lame, meat-headed drag racing flicks to thrilling, ambitious action spectacles that essentially define escapism. Curiously, despite the latter films conquering the box office, the franchise's central ensemble (sans Vin Diesel and The Rock, obviously) rarely strayed from the Fast universe, so the series' recurring themes of "family" resonated that much more, as if this crew were just as close in real life. And when Paul Walker, who played detective-turned-thief Brian, passed away in 2013, the cast broke down publicly at his memorial and the seventh film in the franchise turned its epilogue into a tribute to both the man and the character.
The series has moved on, but one niche of society hasn't. In a new piece for MEL Magazine, writer Luke Winkie investigates the strange world of Paul Walker tribute car shows. At these global events, fans gather annually to show off the kinds of cars that you'd find in a Fast & Furious movie while also honoring the actor's legacy. It's nice and all, but also kind of weird considering that Walker was more of a car enthusiast than a racer. What people seem to be memorializing isn't Walker so much as his role in the films, which offered gearheads an action franchise that spoke specifically to them in a pop culture landscape that feels less interested in luxury vehicles than it used to.
But Walker did die in a luxury car of his own—a Porsche Carrera GT —and, as Winkie writes, there is something "darkly poetic" about that, something that those who love their cars as much as those movies can't help but find some kind of personal resonance in.
"We all deal with death and grief differently," Joe Smith, a proprietor of his own Paul Walker memorial event, tells Winkie. "I'd like to think he'd be proud to have created such a movement in his passing. I know I'd be shedding tears of joy and love if such a movement came from something as grim as my death. At least I hope he's proud, 'cause we'll continue to honor those who we followed in life — well past their light going out."
There are also lots and lots of videos of these events.
Check out the full article for much more here.
G/O Media may get a commission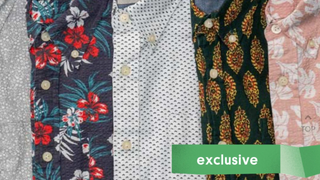 Grab three styles!
JACHS NY Summer Pack