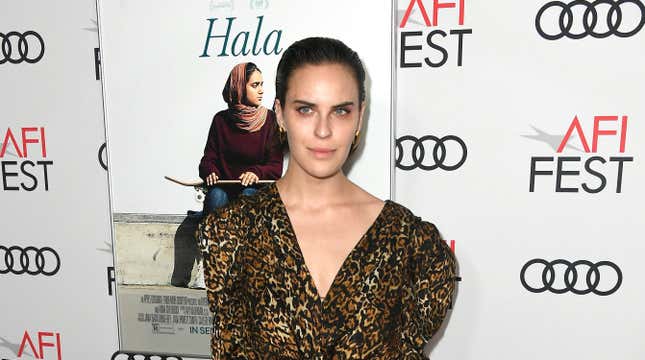 In 2022, Bruce Willis' daughter Rumer Willis announced that her father would be retiring from acting due to being diagnosed with aphasia, a disorder that impacts a person's ability to speak and understand language. Earlier this year, that evolved into frontotemporal dementia, which the family noted in a statement is a "cruel disease" with no known treatment that can deteriorate a patient's behavior and personality in addition to making it more difficult to understand language.
Kevin Costner's attorney would like to inform you the star is not a jerk
The family has remained pretty quiet since then, save for Willis' wife Emma Heming Willis asking paparazzi to give him "space" if he's ever out and about so they don't make things even harder on him, but now daughter Tallulah Willis has shared a Vogue essay about growing up as the child of Bruce Willis and Demi Moore and what it's been like dealing with her father's diagnosis. It is, perhaps unsurprisingly, a difficult read, both because of how sad it all is and because it's a pretty clear reminder of the damage that can be caused when we as a society (to say nothing of the blame that lays at the feet of entertainment media) treat real people like they aren't real people.
In the piece, Tallulah Willis talks about seeing a photo of herself on the internet as a kid and reading a bunch of mean comments, which led to her struggling with body dysmorphia and anorexia and ultimately being diagnosed with Borderline Personality Disorder (a condition that makes it difficult for someone to regulate their emotions). Willis touches on how hard it was to deal with what was going on in her own life with the knowledge of who her father was, noting that there's the "nepo-baby factor" and wondering if anyone outside of her family and friends would care about her if she weren't Bruce Willis and Demi Moore's daughter.
Because of that, she says her reaction to her father's "decline in recent years" had been mostly "a share of avoidance and denial that I'm not proud of," choosing to focus on treating her eating disorder and giving her "central dad-feeling canal an epidural" so she wouldn't feel anything about his condition—which was still a mystery at the time. Eventually, Willis had a realization that her father wouldn't be around much longer to see her and help her anymore, so she's been working through "a variety of therapies" and trying to be more present and supportive for her family.
As for Bruce, she says he tends to hang around in his office, which has "always been a kind of window in to what he's most interested in at any given moment," adding that it's full of various items he has collected over the years. In one heartbreaking aside, she mentions finding a scrap of paper he had written "Michael Jordan" on with no explanation, which is the kind of devastating detail that stick in your mind when someone you love begins to lose themself.
But Willis ends the piece on a sweet note, saying that it "wasn't easy growing up in such a famous family" and that she struggled to "find a patch of light through the long shadows" cast by her parents, but, she says, "more and more often I feel like I'm standing in that light."