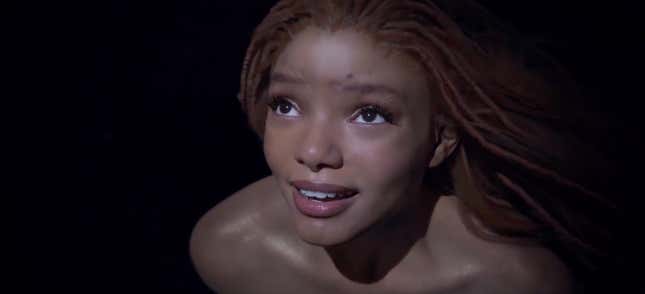 Disney adults across the country watched the Big Game in horror as Ariel, Flounder, and Sebastian failed to appear in any commercials. We all watch the Super Bowl for the advertisements, so why did Disney test our patience by refusing to share another glimpse at the dingy, underlit world under the sea?

How a drag queen inspired Melissa McCarthy's Ursula
Thankfully, they were biding their time until they could get Ursula on her eight legs. The new 30-second promo for The Little Mermaid is here; unfortunately, it still looks like this. Mere months after James Cameron's Avatar: The Way Of Water enchanted moviegoers with digital H20 that audiences continue to drink by the billions, Disney's trying to drown us in it.
At this stage, The Little Mermaid is caught between the rubbery version of Pandora's ocean floor that, graciously, sings with color and dingy, textureless caves that make excitement for another Disney remake hard to muster. No doubt this movie will be another billion-dollar boon for Disney, but does that mean it has to be so grossly underlit? Particularly these shots of Ariel (Halle Bailey) and Prince Eric (Jonah Hauer-King) in which the actors more or less disappear into the background.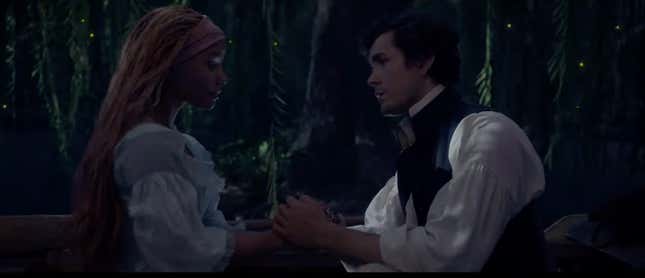 But that's not why anyone's here. We want to hear Melissa McCarthy laugh as Ursula. Hearing her is all you'll do because, again, the images of her are ridiculously dark. The Little Mermaid director Rob Marshall must've been really into Game Of Thrones to achieve such hard-to-see images. That's Marshall's prerogative, though. A squid witch wouldn't be that interesting on screen, we suppose.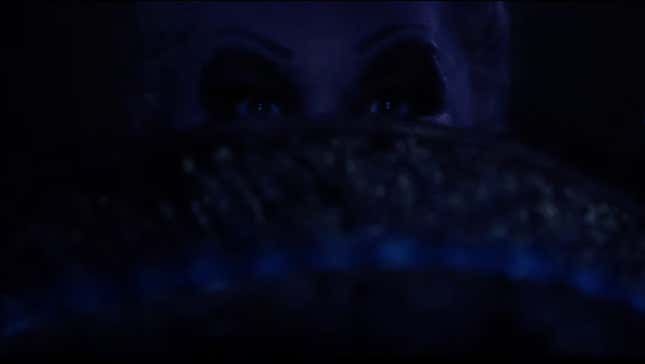 Earlier this year, The A.V. Club spoke to experts about why movies look like this. "It's an artistic choice, absolutely," says Paul Maletich, a digital imaging technician who ensures everything is captured correctly on set and colors the raw feed before it goes to post-production. "Sometimes the filmmakers don't want you to see everything. If you catch just a cheek or you catch an eyelid, maybe that's all they want you to see. You don't have to see the entire face. It is intentional. Is it intentional 100 percent of the time? No, of course not."

We just hope that we'll be able to see Ariel when she's part of our world.
The Little Mermaid opens on May 26.