Here's a best-case scenario confirmed: The Black Panther soundtrack is also one of the best rap albums of this young year, at once an expressive and cohesive addition to Kendrick Lamar's oeuvre and a thoughtful mixtape from some of R&B and hip-hop's best. Of course it comes from Top Dawg Entertainment, which has overcome its very bad name to become the most exciting label in popular music right now. Even if you remove Kendrick Lamar's string of world-dominating instant classics from the roster, you'd still have megahits like SZA's Ctrl, this year's coolly audacious November from Sir, some tormented scorchers from Schoolboy Q, and a duo of low-key Southern-rap classics from Isaiah Rashad. Plus several albums from Ab-Soul, who is crazy. The label is on a hot streak for the record books, a hip-hop seal of quality unlike any since the glory days of Rawkus or Def Jux.

But you can't really remove Kendrick from TDE. The TDE sound, for all its variety, is held together by the figure of Kendrick Lamar, hip-hop's current hegemon, and the Black Panther soundtrack serves as another jewel in his crown. The story goes that he was only going to do a few songs for the movie until director Ryan Coogler showed him a chunk of it, at which point he got so fired up that he decided to handle the whole soundtrack himself. Pieced together while on last year's Damn tour, the credits list commingles TDE and Lamar regulars (Sounwave, Zacari), likeminded superstars (Future, Travis Scott), West Coast shit-starters (Mozzy, SOB X RBE), and South African artists (Yugen Blakrok, Saudi), often rapping in Zulu. There is not a single performer here who doesn't step up for the moment, whether it's Swae Lee floating in on the early highlight "The Ways" or Vince Staples, one of the medium's tightest technicians, laying waste to "Opps." In the midst of a late-album cool-down, Mozzy rips another weary, emotional verse out of his torso; Ab-Soul pops up to share his thoughts on the electoral college.

Still, there's no mistaking that this is Kendrick's album. Officially listed on only five tracks, he shows up on pretty much all of them, floating through as a familiar echo on "I Am" and as a conscience-free instigator on the almost irresponsibly hot "X." (Inevitably, this is the track on which Schoolboy Q shows up to spatter another mean, effective verse.) Lamar's credited verses show him shuffling through his infinite rolodex of styles and rarely missing; the dissonant title track finds him in fully dialed-in, spoken-word mode, assuming the mindset of the film's protagonist while still speaking as King Kendrick, a trick he neatly inverts for the fire-breathing outro of "King's Dead." The Travis Scott collaboration "Big Shot" is one of the less flashy tracks here, but Kendrick has a blast on it, cutting the weirdest path imaginable through the verses and offering a hook that can only be described as pointillist. Even early singles "All The Stars" and "Pray For Me," which sounded a little watered-down on their own, shooting intergalactic Marvel Studios bombast into artists known for more personal statements, sound better in the album's context, more like brief, pyrotechnic highlights.
It all works, really. The tracks play it safe, but the project itself does not, an audacious exertion of energy from one of the planet's most universally revered musicians. It'll probably settle as a minor work in his discography, but it's still a noteworthy addition to the pantheon of artist-driven soundtracks—a notch below Coffy, above 8 Mile, maybe right alongside Tron: Legacy. Without having seen the movie, it's hard to say how the works complement each other, but, crucially, the album doesn't need the film; it works on its own, developing its own themes at its own pace, channeled inimitably through the sensibilities of Kendrick Lamar and TDE.
G/O Media may get a commission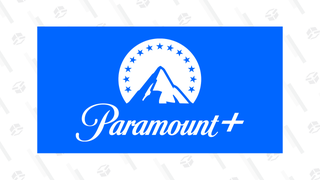 One month free
Paramount+ One-month Free Trial
---
Purchasing Black Panther: The Album via Amazon helps support The A.V. Club.