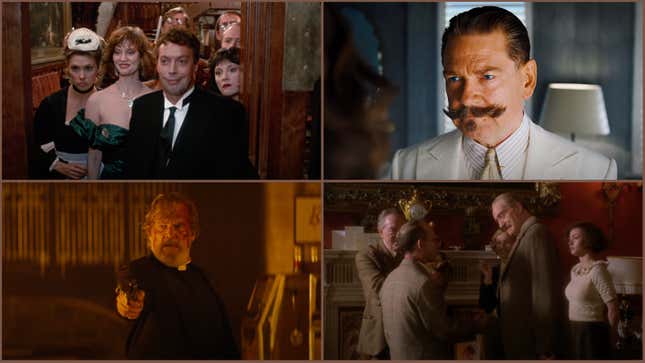 This weekend sees the release of A Haunting In Venice, director Kenneth Branagh's third adaptation of an Agatha Christie mystery and his third go at playing iconic mustachioed detective Hercule Poirot after Murder On The Orient Express (2017) and Death On The Nile (2022).
An adaptation of Hallowe'en Party, one of Christie's darkest novels, A Haunting In Venice takes the book's setting away from small-town England and shifts it to the canals and dark streets of Italy. The film finds Poirot pulled out of retirement to attend a seance at the insistence of his friend, mystery writer Ariadne Olvier (Tina Fey). When one of the guests (the all-star cast includes Michelle Yeoh, Jamie Dornan, and Kelly Reilly) is murdered, it's up to Poirot once again to uncover the underlying mystery.
To get in the mood for murder, hidden clues, and plenty of colorful suspects, here are 25 whodunits and where to watch in preparation for A Haunting In Venice.