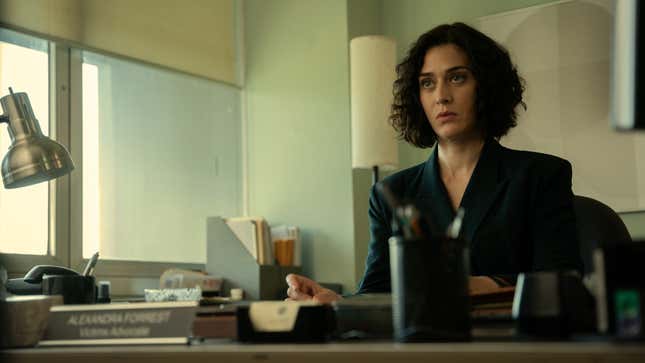 Paramount+ is not going to be ignored, Dan. Instead, they're taking a cue from Amazon Prime and stretching a classic '80s thriller into the current toast of Hollywood: an eight-hour movie.
Keanu wonders if "John Wick" has gone too far
Paramount+ has had a reboot of Fatal Attraction in the works since 2021. This time around, Joshua Jackson and Lizzy Caplan take on the roles originated by Michael Douglas and Glenn Close; a so-good-they're-bad-for-each-other coworker duo who, upon beginning an affair, veer into dicey territory pretty quickly. Don't worry, though: there's plenty of foreplay to go around here, as a brand-new trailer demonstrates.
It's a tale as old as time, by which we mean 1987: handsomely-suited businessman Dan Gallagher (Jackson) strikes up an affair with equally handsomely-suited coworker Alex Forrest (Caplan). At first, it's all fun, games, and drunkenly getting caught in the rain—until Alex starts showing up at Dan's home and spending time around his wife (Amanda Peet). A flash-forward in time shows us that Dan is now in jail for Alex's murder—but as he insists, he's going to prove he didn't do it. The game is set!
Billed as a "deep-dive reimagining" of the original film, the new Fatal Attraction will play out over eight episodes. Here's hoping the sheer body heat of this reboot is enough to distract from yet another reminder that TV is swiftly transforming into something that looks quite a lot like movies. Give Lizzy Caplan 22 episodes worth of intrigue, or give us death!
The series premiere of Fatal Attraction will be available for streaming on Paramount+ on April 30.