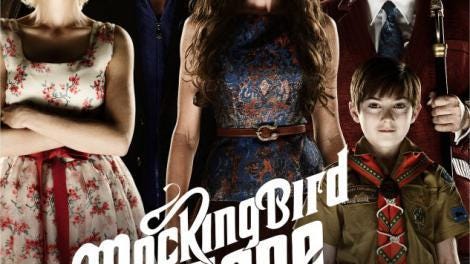 Jerry O'Connell (Herman Munster)Portia de Rossi (Lily Munster)Charity Wakefield (Marilyn Munster)Mason Cook (Eddie Munster)Eddie Izzard (Grandpa)Cheyenne Jackson (Steve)Beth Grant (Marie)Allen C. Liu (Real Estate Agent)Pablo Espinosa (Paramedic)Craig Jordan (Paramedic #2)Kenneth Lyng (Billy)Dante Brown (Huey)Grant Venable (Martin)Eric Osovsky (Wallace)J. Anthony Pena (Mr. Perez)Eddie Diaz (Mr. Garcia)Scott Freeburg (Suicide Jumper)John Kassir (Tim)
Grandpa Sam Dracula is essentially Dracula who assembled Herman because no man was good enough for his daughter Lily, a sexy vampiress. Lily's niece Marilyn the freak is actually normal and Lily and Herman's only child, Eddie, has his werewolf tendencies surface in puberty, forcing the family to relocate to their famous 1313 Mockingbird Lane address.
More about Mockingbird Lane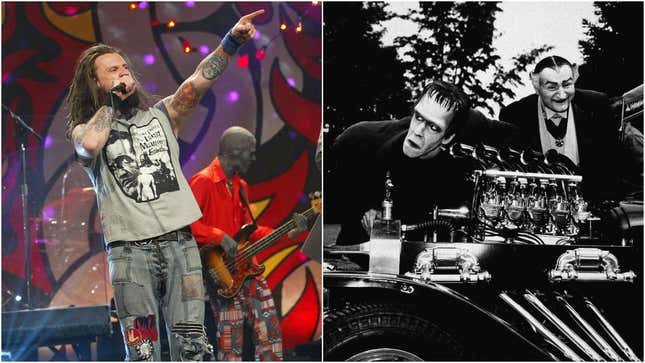 Mockingbird Lane debuts tonight on NBC at 8 p.m. Eastern.