This week on Agents Of S.H.I.E.L.D., Lady Sif of Asgard comes to Earth to stop a Kree agent that is tracking down containers of Terrigen crystals, and the two of them team up when they discover that S.H.I.E.L.D. is harboring an Inhuman weapon. A year ago, I couldn't have imagined a summary like that for this show. It incorporates a lot of elements of Marvel mythology and has considerable ramifications for the larger Marvel Cinematic Universe, two things this show didn't really do in season 1.
"Who You Really Are" spotlights just how much heavy lifting this show is doing with introducing the Inhumans to the MCU, giving audience members a firm breakdown of how exactly these mutated beings came into existence. After being captured by S.H.I.E.L.D. with the help of an amnesiac Sif, Kree agent Vin-Tak explains the origin of the Inhumans: the militaristic Kree empire experimented on different alien races in hopes of creating living weapons, and while most of these experiments weren't successful, those on Earth were. He tells the agents about Terrigenesis and how people are transformed when exposed to Terrigen crystals—the first official mention of Terrigen in the MCU—and the entire time he's talking, Skye is standing there freaking out because she knows she's one of these weapons.
This show has a lot of balls in the air at this point of the season, and writer Drew Z. Greenberg makes a wise choice in choosing to focus on just a couple ongoing threads. Hydra is just a passing mention and there's no follow-up on last week's Raina developments; by pulling away from those plots, Greenberg has more time to spend on Skye's fearsome transformation and Bobbi and Mac's ongoing deception. Chloe Bennett's performance as Quake-Skye isn't quite as forced as last week, probably because she's not in panic mode the entire time. She definitely gets there, but seeing her readjust to a life of semi-normalcy makes it all the more impactful when her powers do kick in again.
While tracking down Vin-Tak in the field with Bobbi, Skye's powers manifest and she starts an earthquake while mentally dismantling her gun, implying that she also has some kind of limited telekinesis. And when Vin-Tak and Sif start talking about destroying anyone that is transformed by the Terrigen, Skye has a full-on freak-out that makes it impossible for her to hide her change from the rest of her team. That revelation makes the group dynamic more interesting; Fitz and Simmons' relationship takes a blow because he lied to her about Skye's test results, and Mac thinks that Skye is now a threat to the team. Both Mac and Simmons are concerned about the rise of superhuman power and want to act forcefully to prevent those people from harming others, and that will surely become a bigger issue as more Inhumans pop up.
G/O Media may get a commission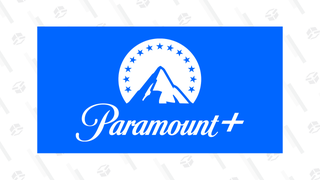 One month free
Paramount+ One-month Free Trial
And there will be more, because there were six other Diviners hidden away, and all of them are missing. That means there are six more samples of Terrigen crystals, just waiting to be unleashed on a world that could use an influx of superpowered characters. It's beginning to look more and more likely that season 2 of Agents Of S.H.I.E.L.D. will end with some sort of mass Terrigenesis (not unlike what recently happened in the current "Inhumanity" event in the comics), which would set up this show's third season to introduce a whole slew of superpowered Marvel characters The Flash-style.
The rest of "Who You Really Are" focuses on Bobbi, Mac, and Lance, with the episode's title hinting at the mystery behind Bobbi and Mac's shady actions. They're definitely working for a third-party that isn't Hydra, but who? (Could this be where A.I.M. finally comes into play on this show?) With Bobbi and Lance relationship heating up and Lance being offered a permanent place on Coulson's team, Bobbi wants to bring her ex-husband into her plan with Mac, but the big guy doesn't approve. With Ward and Skye's relationship on the back burner, Bobbi and Lance are this show's primary source of romance, and scenes like the two of them having a post-coitus chat are refreshing in the midst of all the high-stakes Inhuman intrigue.
Bobbi and Mac's secret plan has been teased for about half the season now, and the final moments of this week's episode suggest that we'll be getting firm answers soon. Lance finally confronts Mac saying that he knows about the flash drive and that the support group cover is bullshit, and when he demands to know what is really going on, Mac puts his friend in a sleeper hold and knocks him out. With this act, Mac has passed the point of no return, and he either has to come clean with Lance or find a way to cover his ass before he invites the wrath of S.H.I.E.L.D. down on him. Luckily for him, Calvin Zabo is re-entering the picture next week with a posse of supervillains, which should keep Coulson's crew busy while Mac figures out the next step in his betrayal.
I end this review with a proposal: make Sif a recurring character on this show. Coulson could recruit her as the first Asgardian agent of S.H.I.E.L.D, because the organization could definitely use her muscle as well as her knowledge of the greater universe. Whedon shows have a great track record with fish-out-of-water characters, and Sif's personality provides a lot of opportunities for humor because everything is so damn serious with her. (Even May thinks she could relax a bit.) I don't know what Jaimie Alexander is doing with her time right now, but Sif is easily the biggest role of her career, so I don't see her turning down the opportunity. With more Inhumans entering the fray with each episode, S.H.I.E.L.D. could use some Asgardian might on its side, and it would give one of the MCU's few female heroes more time in the spotlight. And on that note, I leave you with this gorgeous piece of Sif-centric Marcos Martin artwork commissioned for this episode:
Stray observations:
The new Daredevil trailer was released today and part of it aired during tonight's S.H.I.E.L.D. broadcast. It looks fantastic, with a very Nolan-esque visual style that will work great for the character and his world. Also: Vincent D'Onofrio is such a killer casting choice for the Kingpin.

I wonder what Ward is up to right now?

It looks like next week is going to give us lots of Cal, and that makes me very happy. Especially Cal as the ringleader of a supervillain team. This is what I've always wanted from this show.

Roxann Dawson directs this week's episode, and she brings a more cinematic quality to the visuals by making the camera more active. That helps give the episode a propulsive momentum, and provides a more immersive viewing experience. The fight choreography is also tight this week, although I wish the Sif/Vin-Tak brawl wasn't confined to various monitors.

Coulson: "Who can explain the mysteries of the Asgardian brain?" May: "I can." May understands the effect Thor has on women (and many men).

"We've all been there, done that." A lot of this cast has had contact with alien DNA at this point.