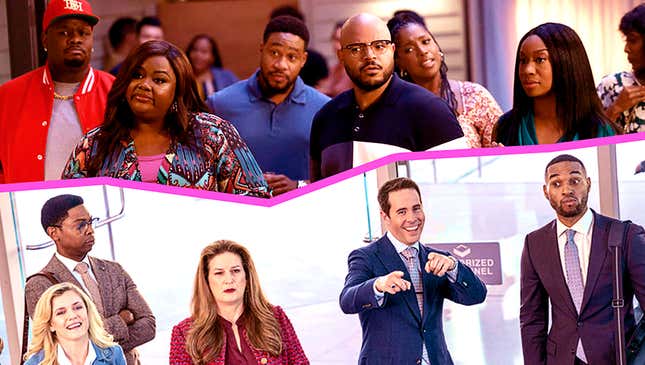 NBC's American Auto kicks off season two with a disaster of almost biblical proportions. The show, which revolves around the shenanigans of an automobile company's top brass, returned on January 26. In its sophomore run, CEO Katherine Hastings (Ana Gasteyer) and her team have to deal with the consequences of a faulty car part, which leads to a raging wildfire. Series creator Justin Spitzer, along with the cast and crew, turn this event into an entertaining 20-minute comedy. It's tough to sell ethically problematic corporate leaders as anything close to funny or even likable, but damn if American Auto doesn't succeed in trying.

Like any workplace comedy worth its salt, the show crafts idiosyncratic characters who grow on each other and the audience. American Auto is one of two returning NBC sitcoms that keeps improving with every passing episode. The other is Grand Crew, which starts its second season on March 3 with a hilarious rollercoaster of a premiere. Phil Augusta Jackson and Dan Goor's series isn't about office humor. It's a relaxing hangout sitcom featuring an all-Black cast, and the show is grounded yet laugh-out-loud funny as it delves into the core characters' longtime friendships.
While narratively distinguishable (the protagonists in GC feel far more relaxed and relatable than AA's dubious players), both shows boast diverse actors sharing a natural chemistry. And they're both part of a brand known for recognizable sitcoms. NBC has cornered this market for decades with various illustrious comedies, from the workplace (Cheers, Parks And Recreation) to the hangout (Seinfeld, Friends), from the family (The Fresh Prince Of Bel-Air, Family Ties) to the decidedly eccentric (The Good Place, 30 Rock). Which means shows like AA and GC are in safe hands—or as former Saturday Night Live star and AA lead Gasteyer correctly points out to the The A.V. Club: "NBC comedies have a legacy. The single-camera, half-hour sitcom is the network's IP."
It helps that AA's Spitzer wrote for The Office and created Superstore, while GC's Jackson and Goor worked together on FOX-to-NBC transplant Brooklyn Nine-Nine. (Goor also wrote for Parks And Rec.) It's surprising then that the debuts of both series went relatively (and undeservingly) under the radar last year, especially since network sitcoms are having a moment. Let's be honest, though, while they never went anywhere the competition has steadily increased with the rise of streaming. Only a handful of primetime comedies have broken the critical and viewership barrier recently like Emmy-winning Abbott Elementary and ratings champion Ghosts. So, yes, the competition is fierce.
That's why we wondered last year whether AA and GC could continue to innovate within an established structure while providing the wholesome content the genre is known for. By their second seasons, have the shows risen to the Must See TV level closely associated with NBC's lineups? Yes. Yes, they do. So The A.V. Club spoke to American Auto's Spitzer and Gasteyer and Grand Crew's Jackson and Byer about how they concocted their new seasons.

Why showrunners love sophomore seasons
Both comedies have stepped up the humor for their second seasons. While speaking to The A.V. Club in separate interviews, showrunners Spitzer and Jackson each made clear that their first goal for the new season was to wrap up season one's cliffhangers. AA has already accomplished that. Katherine—still clueless about cars—proves she does have a redeeming quality: She's a pretty good leader. Her decision to stick with Payne Motors instead of taking a payout brings her closer to her team, especially protégé Sadie (Harriet Dyer). Meanwhile, GC's premiere will effectively shed light on Nicky's (Nicole Byer) secret boyfriend and her brother Noah's (Echo Kellum) evolving relationship with Simone.
G/O Media may get a commission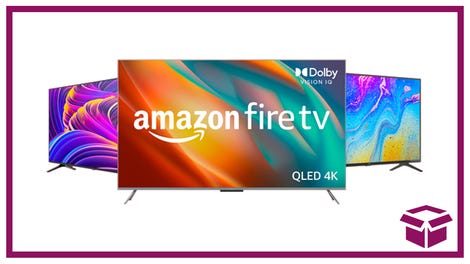 Ooh. stunning.
New Amazon Fire TVs
Resolving these story arcs allows the shows to explore wilder, funnier plots in future episodes. As Spitzer remarks, "For me, the sophomore seasons are almost always the best of any comedy. In the initial run, you're still figuring out what the show and characters are, and what the actors bring to the table. In two, you get it, so you're doing more exciting episodes."
Jackson echoes the sentiment: "Half the battle with an ensemble is to figure out how to write for each person. The second seasons can lean on the performers' strengths. It's my job to make sure I'm figuring out the best way to play the instruments that is the cast and create music that's the show." And that's partly why AA and GC emerge more triumphant in their returns: Those punchier scripts are better suited for the actors who have by now smoothly settled into their roles.
Take the third episode from each show this season. In AA, the crew rallies around finding a celebrity spokesperson for Payne Motors after no one wants to be associated with the company (which leads to cameos from Andy Richter and Ryan Reynolds). The hilarity sparks from the ensemble's dynamic (plus witty background jokes that feel like an extension of Superstore's style). In GC's third outing, airing March 17, Anthony (Aaron Jennings) has a sexual experience go awry—no spoilers there—and seeks advice from his friends. Byer tells The A.V. Club that it's one of her favorite episodes of the second season. "It made me laugh so hard. I'm glad network television let us go there."
How American Auto and Grand Crew characters evolve in season 2
Grand Crew sprung out of Jackson's real-life experience frequenting a wine bar with close pals, including cast members Kellum and Carl Tart. He's also been friends with Byer, who had a recurring arc in B99 for several years. "So I have a good idea by now of what she'll find funny in terms of tone and energy," Jackson says, pointing to Living Single and Sex And The City as inspirations for dating stories, "even if the latter didn't have many Black people."
Byer adds that she already has a better understanding of Nicky even if the character was inspired by her: "I'm happy with the way things play out for her this season romantically. I'm envious because Nicky is different from me when it comes to love. Her philosophy is 'Life is short, let's have fun,' while mine is 'Life is long, will someone love me?' So it's great to play a different version, and Nicky's choices with the secret boyfriend impact her for the remainder of the season."
As for the others, Jackson teases that a lovelorn Noah's fundamental desire for a partner doesn't change, but he's smarter about it. It's a through-line maintained by everyone, including Tart's goofy Sherm, who has a whole lot of growing up to do in these upcoming episodes.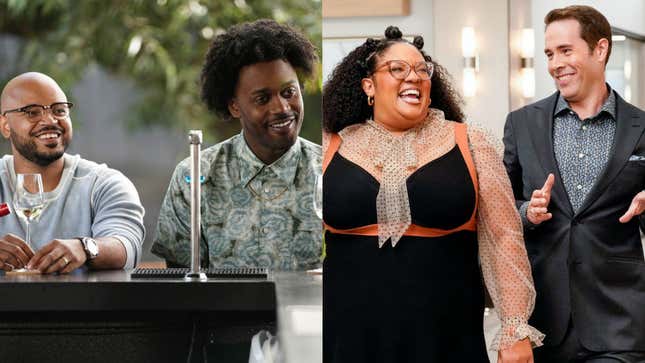 Similarly, American Auto introduces a new side to Katherine. She moves from a mystifying, potentially antagonistic boss to something softer, not unlike Leslie Knope's switch in early Parks And Rec episodes. Gasteyer is grateful for the finale reveal when it all clicked for Katherine. "At least you get the answer for why this bitch is running the company: She's cool as a cucumber during a crisis." The actor says season two builds on this wild combination of her narcissism and poise, but allows for a natural evolution: "It was a surprisingly difficult acting challenge, I'm embarrassed to say. Katherine has to pretend to be graceful even when she's flustered and graceless. It's more fun to blast off and not tap dance around it."

In general, AA's characters are more affable this time around, even rich douche Wesley Payne (Jon Barinholtz). Case in point: In season two's fourth outing, "Cost Cutting," he teams up with Katherine's assistant, Dori (X Mayo) to find (admittedly silly) ways to reduce office expenses. Spitzer explains that early on he intended to make the characters a little more sympathetic. "On Superstore, the leads grow together because they team up against corporate. The protagonists are reversed here. AA's group is a little callous and caustic, but I think we succeed in bringing them closer now."
Keeping pace with other primetime comedies
American Auto and Grand Crew co-exist with other NBC sitcoms like Night Court (which scored an early renewal), Young Rock, and Lopez Vs. Lopez. And let's not forget underrated ongoing sitcoms such as ABC's Home Economics and FOX's Welcome To Flatch. However, the big breakouts of the genre remain Abbott and Ghosts. Byer says Grand Crew fits right in with those two. "Network comedy is having a heyday again because people want straight-up funny. On streaming and cable, half-hour shows are often dramedies or dramas now. They have their place too, so not to shit on them because I do love The Bear," she clarifies.
Jackson and Spitzer individually note that the rise of streaming has probably eased broadcast standards and practices: "There's more creative flexibility to talk about tabooed topics," Jackson says. And Grand Crew does tackle issues affecting the Black community without compromising on its laid-back humor. Spitzer adds: "I saw this on Superstore too, but networks know streaming is out there, so we have more license to take risks. You can't play safe because there's too many options, so we are able to do more things that we maybe wouldn't be able to 10 to 15 years ago."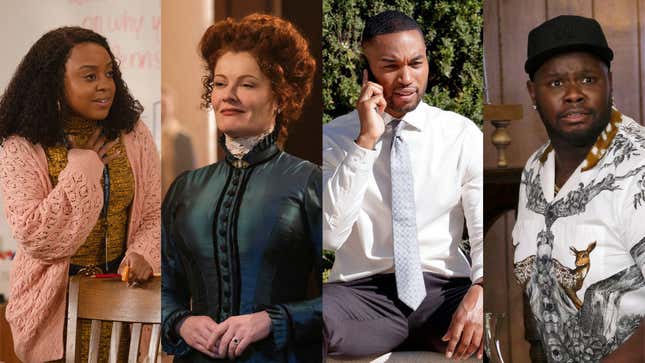 As for Gasteyer, she gives credit to Spitzer and AA's writing room for cultivating a show that looks familiar to famous hits but feels new at the same time. "It's a gross namedrop but I bumped into Quinta Brunson a few weeks ago, and she was so wonderful about our show. So I do think we're in the same breath as these sisterhood of sitcoms. I also feel like comedy is in NBC's DNA. My hope is American Auto is around long enough to claim the mantle of 'next one to binge.'"

Eventually, it all boils down to structuring an ensemble comedy with ingenious dialogue, plot movement, and development that pays off with all the characters. American Auto and Grand Crew established a strong footing during their launch, and they're only getting better. Jackson succinctly notes that it's tough to get a show on air, let alone make more seasons. "The fact that we're in the same conversation as the others is already a win."
---
American Auto's second season continues to air Tuesdays on NBC. Grand Crew's premieres March 3. Both are available to stream on Peacock.