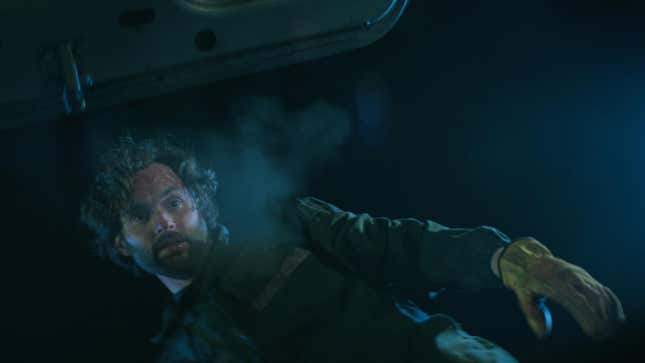 Joe Goldberg's English holiday ain't over yet, guv. Netflix's two-part excursion across the pond continues this March with another five episodes of everybody's favorite serial killer romance You. And like the best-laid plans of mice and Joe, someone discovers Penn Badgley enjoys murdering almost as much as he loves pretending he's a good guy.
After a five-part whodunit, Rhys (Ed Speleers) revealed himself to be of Joe's ilk, an aspiring killer who would fit neatly under an invisibility baseball cap. Now he seeks Joe for an informational interview on how to move up the serial killer ladder. Everyone's gunning for a Netflix series of their own these days, and Rhys would like to be the subject of an overlong serial killer documentary that gets adapted into a TV show about a sexy stalker. Who could blame him? Unfortunately, Joe's as conflicted as ever, fighting the urge to kill until his one true love, Love (Victoria Pedretti), re-enters the picture.
We were mixed on the first half of season one. In our review of season four part one, The A.V. Club's Saloni Gajjar wrote:
At this stage, You has to work hard to justify its existence, subvert its own structure, and explain how Joe keeps getting away with his many crimes. Yes, he's a good-looking white man so it's easier for him to evade authorities. Still, with the number of bodies he leaves behind every time he runs, how long can this go on? Season four isn't immediately concerned with these burning questions, however, which is kind of a problem if you're breaking it into two parts.
Will the second half get Joe back on the path to bloodshed? We can only hope. Part two creeps on to Netflix on March 9.