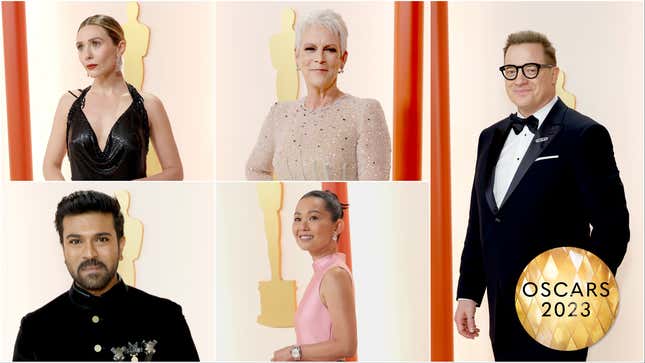 The Oscars! It's the one major awards show that everyone cares about, regardless of whether or not they've seen the big movies of the year, or have hot takes on the nominees, or even if they insist that they do not care, and one of the reasons for that is that it's one of the big times in modern society that we can all rejoice in the glitz and glamour of Famous People. These are some of the most fancy people in the world, getting as fancy as they could possibly get until next year, and it's all ostensibly about celebrating The Movies: The Whale's Brendan Fraser, Everything Everywhere All At Once's Jamie Lee Curtis, Cate Blanchett, Lady Gaga, Ke Huy Quan, Janelle Monáe, Pedro Pascal, Elizabeth Olsen, Michelle Yeoh, Austin Butler, and Hong Chau are all here looking sharp, and they deserve to be recognized.

Before there were any winners or losers at the actual show, the community of Famous People up and looking fancy, and here's your chance to look back at the most exciting red carpet arrivals at the 2023 Academy Awards. (It's actually a champagne-colored carpet, but that's okay.)
We'll be updating this list as more famous people arrive.