The members of Baltimore-based quartet Ponytail aren't big fans of lyrics. Instead, lead singer Molly Siegel shrieks and chants broken syllables over Ken Seeno and Dustin Wong's dueling guitars and Jeremy Hyman's whirring drums. Though the band's second album, Ice Cream Spiritual, has raked in accolades, these former art school classmates remain completely unassuming in their approach. As Ponytail—who performs tonight at DC9—prepares to kick off its biggest U.S. headlining tour yet, Hyman talked to Decider about playing with strangers, the benefits of having an artistic background, and why Baltimore rules.
Decider: You and your bandmates started Ponytail for an assignment while you were all visual arts students at MICA. How did the band evolve out of that?
Jeremy Hyman: We actually wrote our first song at our first rehearsal, but Molly didn't really know what she was doing—she had these performance ideas but no musical training. Michael [Petruzzo, former member] showed her these singers in Brazil who do these wild vocalizations over rock music. That's where it started, for her, anyway. We would start with an idea like, "Oh, I want to use this Black Sabbath riff."
D: Was it hard initially creating music together as strangers?
JH: If you don't know a person and you jump into a project, it can feel a lot fresher and easier. It was probably more fun to write that music in the year we didn't know each other, in a way. Since then, I think we have stronger opinions. We can get a little heavier. I'm really fond of those whimsical moments in the beginning when we could base a song off something so dumb. It was just as fulfilling as hearing your favorite song—it was that exciting to us.
G/O Media may get a commission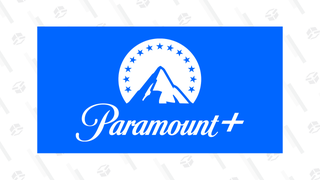 One month free
Paramount+ One-month Free Trial
D: Do you attribute any of your success since then to your Baltimore origins?
JH: Baltimore is awesome. It's so much slower than most cities, I'd say. It's isolated, but not to this extreme or depressing point, which is a really great place for making art—you can be alone, but then you can show it to people. There were a lot of bands that came up at the same time, and we were playing these really weird shows together that wouldn't make sense in any other city. It isn't that weird that we'd be playing with, you know, Beach House and a noise band like Nautical Almanac. People came and had a great time, so that's part of the charm of the city.
D: Your shows are known for being completely off the wall. Was it a conscious decision to make them so crazy?
JH: It's totally just been natural. I don't think anyone ever plays crazier than they feel. In a way, even though it seems unnatural the way we act onstage, it's weird because that feels natural only when we're onstage. I remember someone once asked us if we were like that all the time. If we acted like we do when we're onstage all the time… No one could stand us!

D: Does the audience respond well to those kinds of antics?

JH: There are places in Europe where people simply do not want to rock out, but they're still having fun, and that's cool. We're going crazy playing, and there are these people enjoying themselves by simply sitting there. I really wish someone could film that—a bunch of people sitting in chairs and us playing really loud. Emotions are really funny.
D: It sounds like you're still highly influenced by your artistic backgrounds. How do your music and art inform one another?
JH: We're pretty all over the place. I was a painting major, but that didn't really mean anything. We kind of do everything [and] anything that's called for. We were actually driving through Texas once, and we saw these cars stabbed into the ground, and we were like, isn't that the Cadillac Ranch? And it was! Dustin took a photo that ended up being the insert for the new vinyl. I feel like I use the same ideas for the band that I do in my art.