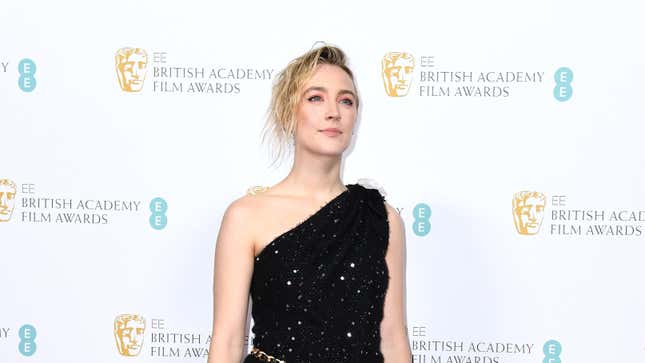 Saoirse Ronan wasn't able to make it into Greta Gerwig's Barbie, but she hasn't completely written off the possibility of appearing in a comedy someday… hopefully once she's acquired the "skill and musicality" for the genre, which she's not sure she has yet. That came up in an interview with Harper's Bazaar, during which Ronan said that the next thing she wants to try is acting in a comedy because it's her favorite genre to watch.
Here's Patrick Stewart's biggest regret, according to Patrick Stewart
"I would love to do something modern and funny," she said, and while she doesn't think she's "necessarily" has the required skills yet, she says she's "more comfortable and confident to try." As for the kind of comedy she likes, Ronan apparently specifically named Bridesmaids, Seinfeld, and Curb Your Enthusiasm—which sets up some exciting possibilities. Bridesmaids was a good movie, and Ronan doing some kind of Bridesmaids-esque comedy movie definitely seems like something she could do and will do eventually, but maaaan the idea of her doing some kind of Curb thing where she plays herself and has wacky Hollywood/Ireland adventures sounds incredible.
Greta Gerwig could show up as a comedically exaggerated version of herself, Ronan could constantly explain to people how her name is pronounced, she could get into absurd misunderstandings that make her look bad even though she didn't really mean to do anything bad, Susie Essman can call her a "bald, four-eyed fuck" or whatever. You can't deny that it would be very funny to see Ronan doing that exasperated Larry David thing where he just holds his hands up, mid-shrug, because he just can't fathom why someone is mad at him. Someone make this show! Let Saoirse Ronan do whatever she wants!