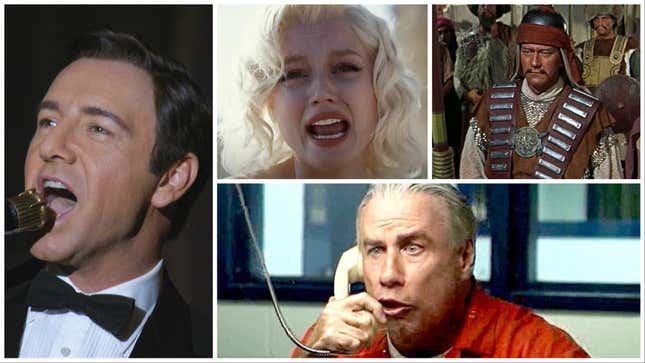 Ever since Joan of Arc was burned at the stake in a blaze of color-tinted flames in George Méliès 1900 drama Joan Of Arc, biographical films, or biopics, have dramatized the lives of real-life people. Politicians, athletes, musicians, authors, filmmakers, and criminals have all had their lives depicted, with varying degrees of accuracy and creative success, on the big screen. The never-ending list of movie biopics gets even longer this summer with the release of Christopher Nolan's Oppenheimer, a biographical thriller about the theoretical physicist who oversaw the creation of the first nuclear bomb, which helped the Allies win World War II.
As with any biopic, when it's done right you may learn so much about a person that you feel like you know them personally. But if the filmmaker gets it wrong you may be provided an inaccurate, whitewashed, or just plain fanciful version of a person's life. There is no lack of enlightening biopics where you can mainline a person's achievements in two hours without having to, like, read a book about them. On the other hand, if you want to learn next to nothing about a person's achievements, there's no lack of crappy biopics either. Like the failed projects on this list, films that managed to fail for reasons ranging from bad casting to bad scripting to taking too many liberties with the subject's life story. So in the spirit of celebrating lousy movies, here's our ranking of 15 biopics that clearly misunderstood their assignment.
And if you want to find out about biopics that are actually, you know, really good, then jump over to our list of the 15 best biopics of all time, which includes films about Johnny Cash, Jake LaMotta, and Charlie Chaplin.
Check back tomorrow to read our list of the 15 best biopics of all time